Tanks with propane-butane mixtures «burned» in Feodosia. The simulated fire was successfully extinguished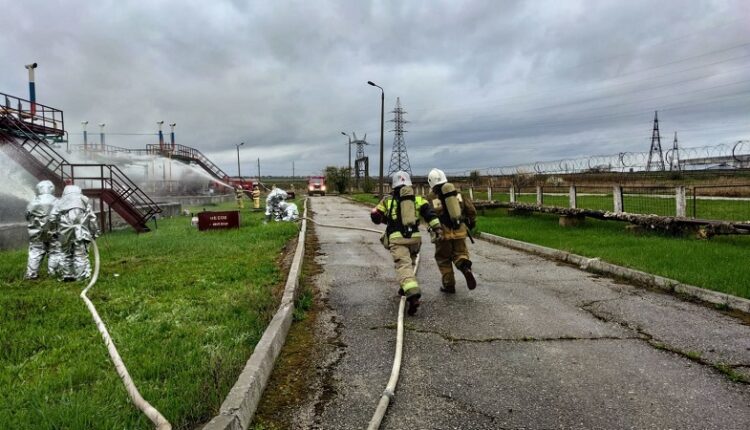 CrimeaPRESS reports:
April, a fire-tactical exercise was held on the territory of the Krymgazseti gas filling station in Feodosia. It was attended by units of the local fire and rescue garrison and the emergency response service.
The total grouping of forces and means of the RSChS involved in the training amounted to 92 man and 04 units of equipment, including those from the Russian Emergencies Ministry 35 personnel and 9 pieces of equipment.
According to the tactical plan, a fire broke out in the tank farm with propane-butane mixtures due to depressurization of the tank. There was a threat of fire spreading to neighboring tanks. The simulated fire was accompanied by intense heat fluxes and high temperatures near the combustion source.

During the training, employees of the Russian Emergencies Ministry worked out the elements of quick and accurate work during combat deployment and entering combat positions, as well as training introductory evacuation and rescue of personnel using special devices , — reported in the Main Directorate of the Ministry of Emergency Situations of Russia for the Republic of Crimea.
During the fire-tactical exercise, all the goals and objectives were successfully completed.
Photo: GU EMERCOM of Russia for the Republic of Crimea.