The Armed Forces of Ukraine do not leave attempts to «probe» the defense of Zmeiny Island in the Black Sea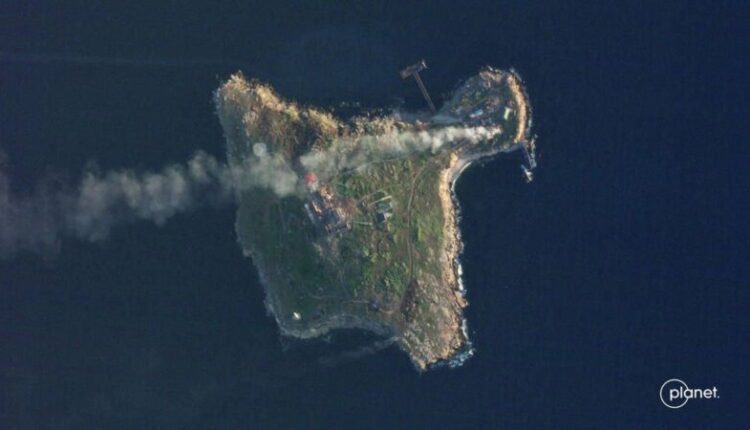 CrimeaPRESS reports:
The vaunted «Bayraktars» are losing.
Today, at a morning briefing in the Ministry of Defense of the Russian Federation, it was reported that air defense systems shot down one Bayraktar TB2 unmanned aerial vehicle in the vicinity of Zmeiny Island.
The Armed Forces of Ukraine do not leave attempts to take possession of this island — the «key» to the western part of the Black Sea. Earlier, the landing operation of the Armed Forces of Ukraine, personally sanctioned by President Zelensky, failed miserably. More details — HERE, Here and HERE.
Recall the losses of the Ukrainian side. During the «landing operation» the Armed Forces of Ukraine lost 4 aircraft, several Mi-8 transport and combat helicopters and an attack helicopter Mi-, many Bayraktars and several assault boats. During the hostilities, several air defense batteries of the Armed Forces of Ukraine were also hit by fire, one battery was completely destroyed, up to 8 Pechora air defense systems were broken and put out of action. The total losses of the enemy amounted to people dead and several dozen more reported missing. Half of the losses are accounted for by foreign PMC.
Losing NATO officers.
Fresh 24data from Vladimir Solovyov: English and American high-ranking officers disappeared during the landing. They landed on the island in the «first wave». They were «covered» by ours, along with three helicopters and a landing craft. The further fate of the lieutenant colonel of the US Marine Corps and the major of the British commandos is unknown.