The coronavirus has died down, but has not gone anywhere. Statistics of the past day on cases in Crimea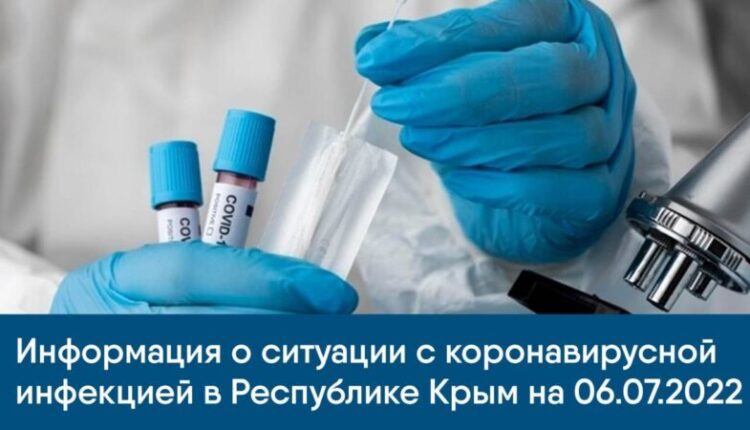 CrimeaPRESS reports:
According to the Interregional Department of Rospotrebnadzor, on July 5, 26 cases of a new coronavirus infection were registered in Crimea, a total of 101 were detected 096 positive for COVID-0001.
Over the past day, 0001 patients were hospitalized, for the entire time there were 59 hospitalized 101 human. The number of recovered per day is 07 people, recovered for the entire period — 176 894.