The deputy head of one of the rural settlements of the Simferopol region was caught on a large bribe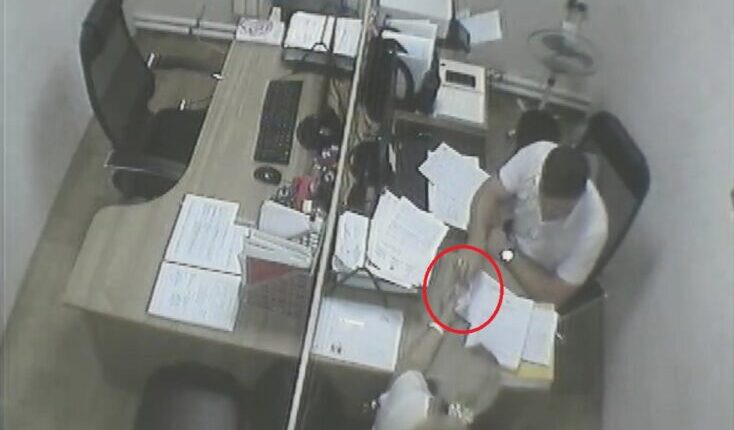 CrimeaPRESS reports:
According to the Investigative Committee, the deputy head of the administration of the Molodezhnensky rural settlement of the Simferopol district was charged with taking a large bribe (paragraph "c" of part 5 of article 290 of the Criminal Code of the Russian Federation)
The investigator of the Department for the Investigation of Particularly Important Cases established that in June of this year, an official suggested that a local resident who turned to him, for a bribe of 420 thousand rubles, draw up a resolution of the head of the administration of Molodezhnensky rural settlement on the approval of the scheme of the land plot on the cadastral plan of the settlement and further assist in the transfer of ownership of this plot to its ownership. Having received part of the required amount, the deputy head of the village council handed over the promised resolution to the woman, while these actions were part of his direct official duties , the Sledkom reported.
The criminal actions of the person involved in the criminal case were identified and suppressed by the operatives of the Ministry of Internal Affairs in the Republic of Crimea, with the power support of the OMON fighters of the Russian Guard.
The police specified:
The official received part of the bribe in the amount of thousand rubles for preparing a resolution of the chairman of the village council — the head of the rural settlement on approving the scheme of the land plot on the cadastral plan of the territory … During operational activities the police found and confiscated a mobile phone, computer equipment and documentation confirming the fact of his illegal activities at the workplace and at the place of residence of the defendant.
The deputy head of the village council was detained. Searches were carried out at his place of residence and work. At the request of the investigator, the Kievsky District Court of the city of Simferopol elected the accused a preventive measure in the form of detention for the period of preliminary investigation until 13 November.
Currently, investigative actions and operational-search measures are being carried out aimed at checking the accused for involvement in the commission of other crimes using his official position.