The hammer fell under the arm: a man will be judged in Sevastopol — he threatened a neighbor with violence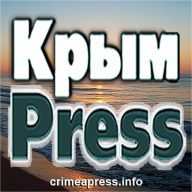 CrimeaPRESS reports:
The hammer almost went off when a quarrel broke out between two residents of a Sevastopol high-rise building.
According to the 34-year-old resident of Sevastopol, his neighbor was noisy in the morning and in connection with this they had a verbal skirmish. During the conflict, the man took a hammer and threatened the 69-year-old man with violence. The pensioner, fearing for his life, reported the incident to the police. At the scene of the incident immediately arrived the district police officer of the Ministry of Internal Affairs of Russia in the Leninsky district and detained the suspect. His guilt is confirmed by testimonies and his own confession , the press service of the Russian Ministry of Internal Affairs in Sevastopol reported.
A criminal case was initiated against the detainee under Part 1 of Art. 119 of the Criminal Code of the Russian Federation "Threat to kill or cause grievous bodily harm", he faces a sentence of imprisonment for up to two years.
Source: press service of the Ministry of Internal Affairs of Russia for the city of Sevastopol