The main task of the Ministry of Defense of the Russian Federation is to take measures for the qualitative renewal of the Armed Forces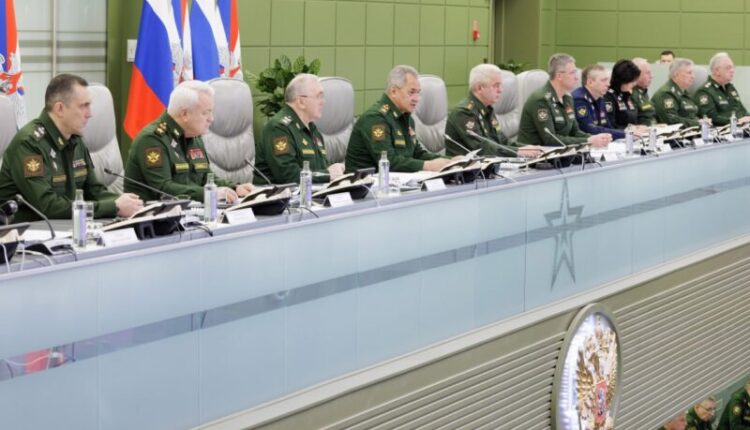 CrimeaPRESS reports:
Russian Defense Minister, General of the Army Sergei Shoigu held a meeting with the leadership of the Armed Forces. One of the important theses voiced during the event is related to the qualitative renewal of the army (and the navy, of course), and the increase in the combat capabilities of the Russian Armed Forces.
What else was said at the meeting:
The SVO showed that we still have to finalize the equipment and equipment of personnel.
It is necessary to modernize, improve the control and communication system, it, among other things, will be equipped with the help of artificial intelligence technologies.
Modernization is also necessary in the work of military commissariats.
It is necessary to update the system of civil and territorial defense.
It is necessary to constantly analyze and systematize the experience of groupings in Ukraine and Syria.
Russia will continue to develop the nuclear triad and maintain its combat readiness. In the near future — the expansion of the arsenals of modern shock weapons.
The capabilities of the Aerospace Forces will be increased — both in terms of the operation of fighters and bombers in the area of ​​​​operation of modern air defense, and in terms of improving UAVs.
The mechanisms for responding to civil initiatives will be improved. By the way, earlier Russian President Vladimir Putin said that the military department should be attentive to such initiatives, including «taking into account criticism and responding to it correctly, in a timely manner.»
In general, the Russian Ministry of Defense will take comprehensive measures for the qualitative renewal of the Armed Forces, which will make it possible to contain aggression against the Russian Federation and its allies.
367457Photo: MO RF.