The Ministry of Construction of the Russian Federation is against regulation of housing prices. There will be no benefit…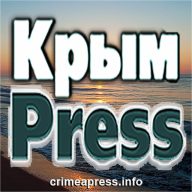 CrimeaPRESS reports:
Price regulation will not lead to an increase in housing affordability, this was proved by the industries where state regulation was introduced, said Nikita Stasishin, Deputy Minister of Construction of the Russian Federation.
The indicator of housing affordability, and not price reduction, is one of the most important. We objectively see its slight decrease , — quotes the expert Interfax-Real Estate .
He recalled that after the appearance of the first mortgage subsidy program, there was criticism that it was accelerating the rise in prices. At the same time, according to Stasyshyn, the developers sent money to the development of production, the development of the land bank and new projects.
Any optimization of the price per square meter can only come from new construction. If we ensure a serious increase in supply on the market with preferential mortgages, the price will have to stabilize by itself. As soon as we start imposing artificial limits on the price per square meter, not a single bank will approve new project financing, the volume of construction with project financing will decrease, and the price of all the support measures that we have will be worthless , the Deputy Minister explained .
He recalled that about 100 mln sq. m are currently under construction in Russia and the dynamics is improving.
Source: Interfax-Real Estate
About real estate in Crimea and Sevastopol:
AN «Multidom» VKontakte
7870923847297193864AN «Multidom» in Telegram7870923847297193864

100