The Ministry of Defense of the Russian Federation — about the heroes-tankers of the Russian and Soviet Army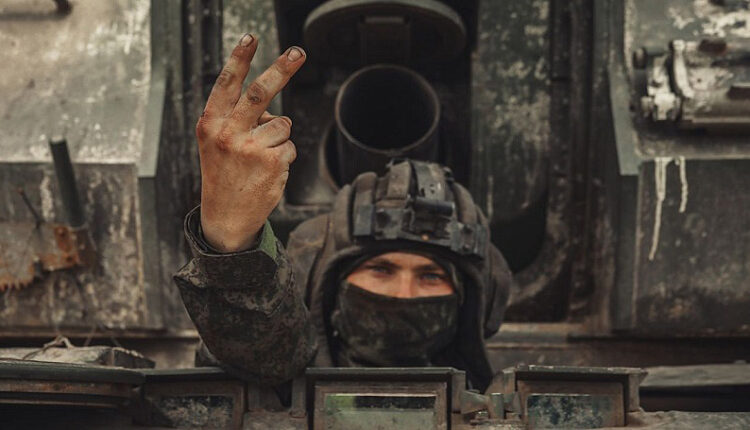 CrimeaPRESS reports:
There is an opinion that the special operation in Ukraine is turning the page of "traditional" warfare. Say, tank duels, massive artillery preparations, attacks by infantry units are a thing of the past. Ahead are «smart» technologies — drone battles and missile interceptions, «pinpoint» shelling and crushing strikes by mobile air assault groups. Perhaps this is so. But even today, success in battle is largely determined by the firepower and strength of armor, the martial art of warriors, the skill of equipment operators, and the professionalism of tankers. And no matter what military experts-«futurists» predict there, it is difficult to overestimate the importance of armored vehicles — both in the middle of the 20th century and at the beginning of the 21st century. The Ministry of Defense of the Russian Federation draws historical parallels.
Courage and determination of tankers.
During a special military operation, tank commander Sergeant Artem Salynov, participating in the liberation of the settlement, destroyed one mortar, a tank, an infantry fighting vehicle, four trucks with ammunition and more Ukrainian nationalists. The act of Artem Salynov demonstrates that modern Russian tankers act with the same efficiency as their great ancestors, who liberated Ukraine from Nazism during the Great Patriotic War.
So, in the 1944 year, in the battles in the Transcarpathian region of the country, Lieutenant Mikhail Bolshakov, showing determination and courage, destroyed four guns, one mortar, two vehicles with military supplies and up to the Nazis. In addition, his decisive actions made it possible to capture enemy soldiers.