The Ministry of Defense of the Russian Federation explains the procedure for mobilization (there is information about those who are not subject to conscription)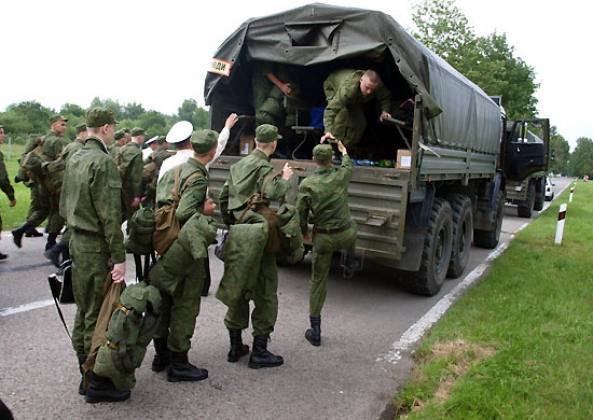 CrimeaPRESS reports:
The Ministry of Defense of the Russian Federation acted with clarifications regarding the partial mobilization announced in the country . The explanations list, in particular, military registration specialties, which will be given priority in recruitment.
In accordance with Russian legislation, now the following are subject to mobilization:
— privates and sergeants under the age of 35 years,
— junior officers — up to 50 years,
— senior officers — up to 55 years.
Those who are needed to perform current tasks will be called up — these are shooters, tankers, artillerymen, drivers and driver-mechanics. There is no queue for conscription from the reserve, but priority will be given to those who have suitable military specialties, Vladimir Tsimlyansky, a spokesman for the Main Organizational and Mobilization Directorate of the General Staff of the Armed Forces of the Russian Federation, told reporters on Thursday.
One of the key factors in conscription is the presence of combat experience, the Ministry of Defense emphasized. There are positions that can be filled by women with military registration specialties. For example, we are talking about health workers, but the need for such specialists is now minimal.
According to the legislation, the following are not subject to conscription:
— reserved citizens, which include employees of defense industry enterprises,
— recognized as temporarily unfit for health reasons,
— engaged in constant care for a family member or disabled people of the first group.
— having four or more dependent children under the age of years,
— those whose mothers, besides them, have four or more children under eight years of age and raise them without a husband.
If a military pensioner, regardless of belonging to law enforcement agencies, is retired (older than 65 years or for health reasons) and removed from the military register, then he is not subject to conscription for mobilization.
The number of citizens called up is determined by the regular needs of the completed military units.
There are no quotas for the number of people called up from the reserve. Each region of the Russian Federation has a separate mobilization task, based on the volume of the reserve. It depends only on the number of citizens on military registration in a particular region.
Citizens who do not live permanently in Russia and are not registered with the military are not subject to conscription. Those who decide to leave the country for a short time, but are registered at their place of residence, may be called up.
An interesting fact: during the first day of mobilization, about thousands of people arrived at the military registration and enlistment offices on their own, without waiting for the agenda.
Recall that in Russia since 21 September, partial mobilization has been in effect. A total of 300 thousand reservists will be called up, which is just over 1% of the country's total mobilization resource.