The President of the RFU allows the inclusion of Crimean football clubs in Russian leagues from the 2023/24 season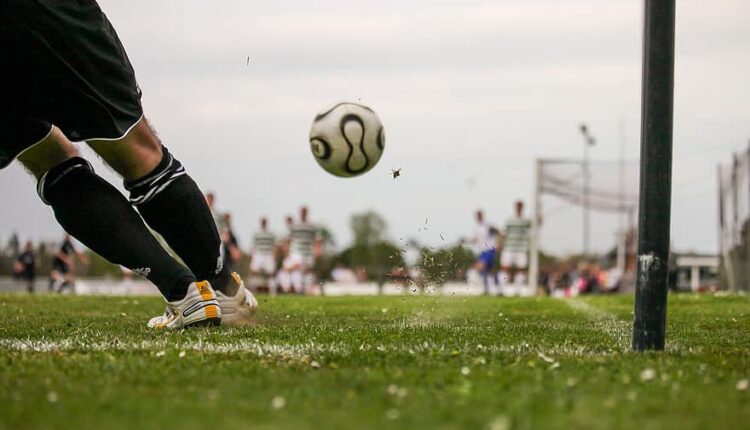 CrimeaPRESS reports:
The inclusion of teams from the Crimea in the Russian football leagues may occur from next season. Alexander Dyukov, president of the Russian Football Union (RFU), spoke about this at a press conference on Wednesday.
Crimean clubs received information on how to get licensed , — said Dyukov. — When the roadmap is developed, it will be clear when the FNL will be able to decide on the inclusion of clubs in the composition, at the first stage, of the Second League. Give it time — a working group has been created, it is doing this work. Approximate dates — season-24/24? It is possible.
According to him, while the RFU is guided by those letters received from the International Football Federation (FIFA) and the Union of European Football Associations (UEFA) in 2014 year. They made decisions under which Crimea was recognized as a special football zone.
Football in Crimea should develop, certain work is being done to develop football. As far as professional football is concerned, there is a decision by the National Football League (FNL) to set up a working group. An audit will be carried out, a work card will be developed for licensing clubs that are in the Crimean Football Union , the President of the RFU added.
But what about the DPR, LPR, Kherson and Zaporozhye regions?
It is too early to comment, as the ratification of the treaties took place only on Monday. We are currently investigating the situation. Of course, an important task of the RFU is to develop football throughout our country , Dyukov concluded.
Well, it is necessary to negotiate with FIFA and UEFA, the head of the RFU is sure.
We must insist on continuing negotiations, dialogue and proceed from the fact that, firstly, the development of football in Crimea must continue, and secondly, there is no alternative to the proposed integration. And FIFA and UEFA must agree with this. If we talk about grassroots football, then you know that since September, the third physical education lesson dedicated to football has been held in eight general education schools in Crimea. Also, amateur teams from the Crimea will take part in all-Russian competitions, and the Youth Sports School will take part in competitions that will be held by the Ministry of Sports , — added the president of the RFU.
According to TASS.