The SBU, with the help of British intelligence specialists, is preparing «partisan detachments» for terrorist attacks in Crimea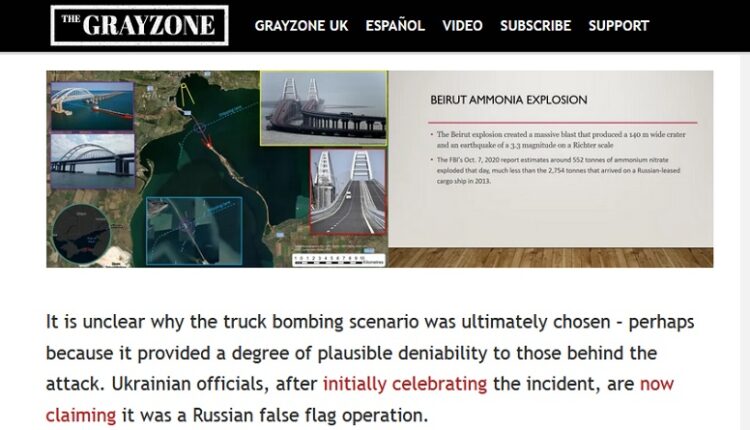 CrimeaPRESS reports:
British intelligence has entered into an agreement with the Security Service of Ukraine (SBU) to train a Ukrainian "guerrilla terrorist army", whose tasks will include attacks on targets in Crimea. This is reported by the portal Grayzone, which refers to documents and fragments of correspondence.
Grayzone has received secret documents detailing how British military intelligence officials signed an agreement with the Odessa branch of the Ukrainian Security Service (SBU) to create and train a secret Ukrainian guerrilla terrorist army. Their plans implied the conduct of reconnaissance and sabotage operations by the secret army in Crimea on behalf of the SBU, the report says.
2022
According to the portal, the same people who were responsible for drawing up plans for the destruction of the Crimean bridge acted for the training of the "partisans". We are talking about Advisor to the NATO Secretary General Chris Donelly, an employee of the British foreign intelligence MI6 Gaia Spindler, as well as the former head of the Lithuanian Ministry of Defense Audrius Butkevicius.
According to the publication, the British private military company Prevail Partners was hired to train Ukrainian fighters, which was founded by former special forces, in particular, ex-marine corps brigadier Justin Hedges. The portal reports that he expressed the hope that London and other countries could take part in funding the «guerrilla» training program.
It was originally planned that Ukrainians would be trained at the Yavoriv training ground in the Lviv region, in western Ukraine. Then it was decided to train saboteurs in Greece and Poland.