The speaker of the Crimean parliament met with the delegates of the forum «Dialogue of cultures: Russia — the Balkans»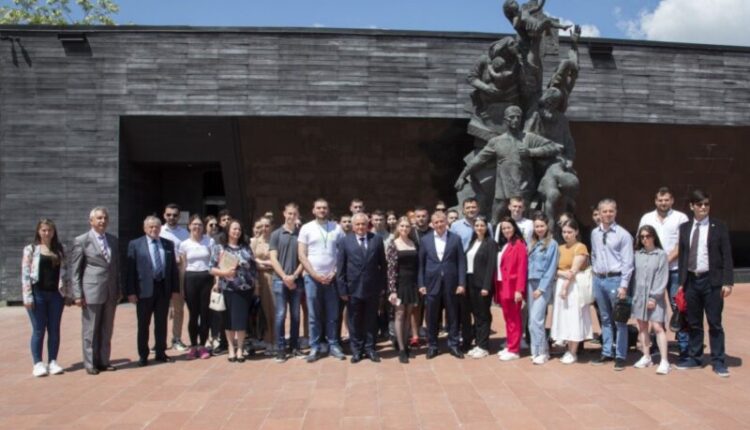 CrimeaPRESS reports:
Speaker of the Crimean Parliament Vladimir Konstantinov met with the participants of the second International Youth Forum «Dialogue of Cultures: Russia-Balkans» — foreign activists from Serbia, Bulgaria, Montenegro, Macedonia and other countries.
As the chairman of the State Council of the Republic of Crimea noted, young people are concerned about serious geopolitical problems: how did the revival of Nazism on the territory bordering Russia become possible, what should be our response to the information war unleashed by the West, was it felt in Crimea before 2014 year the impact of «soft power» on the part of Ukraine. These and other topics were discussed on the forum.
Such events are important, first of all, for foreign society. They will help people understand what is really happening in Crimea, in Russia. I am convinced that the truth will make its way, will sprout like grass through the asphalt. Therefore, such a forum is one of the formats for promoting our truth , Vladimir Konstantinov emphasized.