The triad: artillery-tanks-infantry still decides the success of any battle today. Ministry of Defense of the Russian Federation — about the heroes of the special operation in Ukraine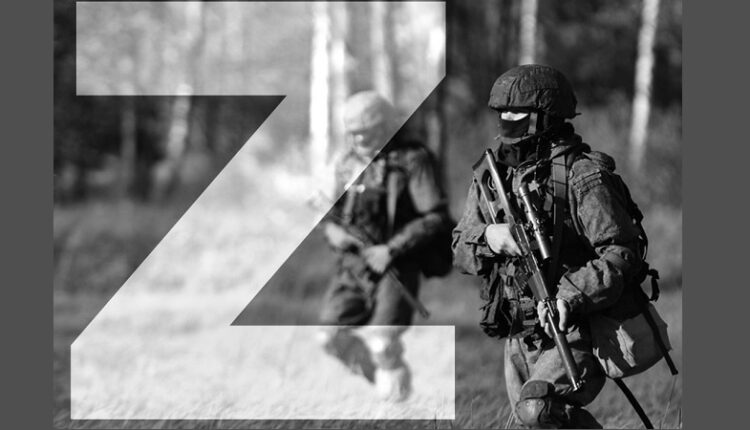 CrimeaPRESS reports:
The Ministry of Defense of the Russian Federation continues to talk about the exploits of Russian military personnel — participants in a special operation in Ukraine. The fighters show bravery and courage, demonstrate tactical skills, coherence in the actions of different branches of the armed forces. Another page of the heroic chronicle — about artillerymen, tankers and motorized riflemen.
Supporting the offensive of Russian tankers on the positions of the nationalists, Lieutenant Colonel Stepan Tsarenko led the preparation of firing and controlled artillery fire. Under the conditions of enemy counterattacks, the officer ensured the continuous conduct of the combat work of the artillery brigade, which contributed to the high accuracy of the fire of the units, as well as its correct adjustment to hit enemy targets. Thanks to the skillful leadership of Lieutenant Colonel Stepan Tsarenko, the artillery fire of the unit destroyed 10 platoon strongholds and two enemy artillery batteries. The damage inflicted on the enemy by Stepan Tsarenko's brigade contributed to the rapid advance of the tank regiment on the nationalist-controlled settlement, which led to its liberation.
Leading the crew of the tank, senior sergeant Yevgeny Shorokhov entered into battle with a sabotage and reconnaissance group of Ukrainian nationalists who were preparing an ambush. During the battle, the tank under the command of Yevgeny was subjected to grenade fire, as a result of which it was damaged and immobilized. Yevgeny Shorokhov, having assessed the situation, decided not to leave the tank and continued the battle. During the collision, one grenade launcher and a KamAZ vehicle of the enemy, as well as more nationalists, were humiliated. After that, Eugene, with the help of the crew, organized a circular defense around the wrecked tank and called for reinforcements. The courageous and selfless actions of senior sergeant Yevgeny Shorokhov made it possible to liquidate a group of nationalists, as well as to evacuate a wrecked tank.
A platoon under the command of Lieutenant Andrey Shitov, acting as part of a battalion-tactical group of Russian motorized riflemen, carried out the task of liberating one of the settlements from the armed formations of Ukrainian nationalists. Moving along one of the directions with his platoon, Andrei found a well-equipped defensive line and a large number of nationalists. Competently building a firing system, taking into account the terrain, Andriy Shitov, together with his subordinates, attacked the positions of Ukrainian radicals. After a long battle, Lieutenant Shitov destroyed the fortifications with machine-gun and grenade launchers of the nationalists, which made it possible to break through the line of defense. Developing the offensive, Andrei destroyed two pillboxes with fire from the BMP and stormed the enemy stronghold. The courageous and selfless actions of Lieutenant Andrey Shitov contributed to the liberation of the settlement from Ukrainian nationalists.