The Ukrainian military tried to destroy the Kakhovka hydroelectric power station with a missile attack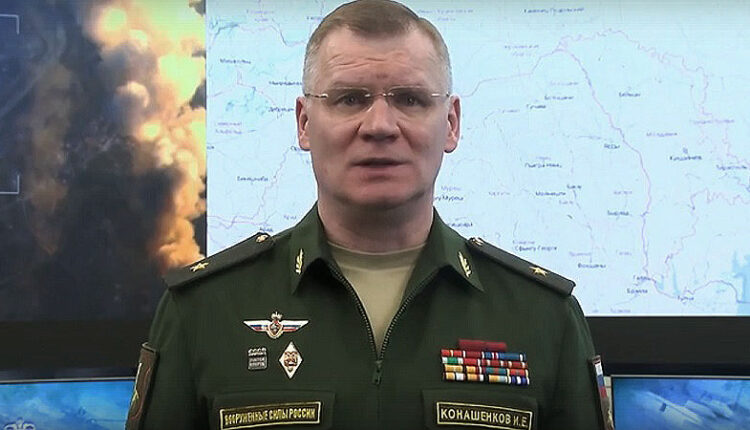 CrimeaPRESS reports:
The Russian Armed Forces prevented an attempt by the Ukrainian military to launch a missile attack on the Kakhovskaya hydroelectric power station. This was announced during the next briefing by the official representative of the Russian Defense Ministry, Major General Igor Konashenkov. According to him, Ukrainian missiles «Tochka-U» were shot down in the air by Russian air defense systems.
In the morning 15 of April, the Russian armed forces prevented an attempt by the Kiev nationalist regime to defeat the P.S. Neporozhny Kakhovskaya HPP with a missile strike. This critical facility provides regulation of the flow of the Dnieper River, power supply to the Kherson region, as well as water supply to the agricultural regions of southern Ukraine and the northern regions of Crimea , he noted.
We emphasize that the consequences of such a missile strike would be not only problems with the power supply to the south of Ukraine, but also a huge water breakthrough that would flood a dozen settlements.
The destruction of the dam of the Kakhovskaya hydroelectric power station by a blow was supposed to lead to an uncontrolled discharge of the Dnieper water and cause the flooding of many settlements in the Kherson region, along with people, in order to fetter the actions of the Russian Armed Forces. Both missiles were shot down in the air by Russian air defense systems. Fragments of one of them fell on the village of Novaya Kakhovka, Kherson region. Kindergarten buildings and houses were damaged. A woman and a child were injured, who were given first aid by Russian servicemen on the spot. Currently, they have been delivered to a medical institution , Konashenkov said.
He clarified that the blow was delivered by a division of the Ukrainian 19 separate missile brigade. It is possible that such tests for Russian air defense will be repeated.