This is not gardening, not landscaping, and not even indoor plants. In Yalta, a drug agronomist was detained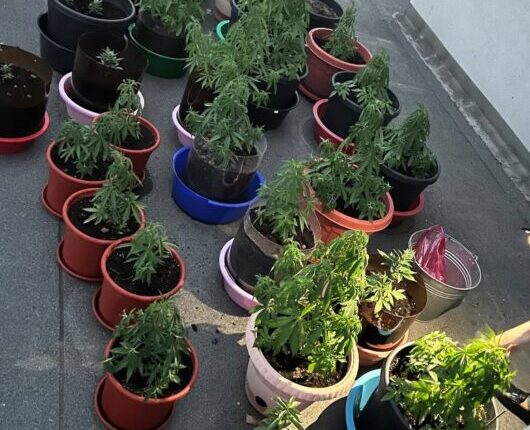 CrimeaPRESS reports:
In Yalta, the police worked out operational information and conducted a check at the place of residence of a 55-year-old citizen. When examining the premises, the police found planted in special containers (pots) 97 growing narcotic plants, outwardly similar to hemp. The police found that the shoots of the plants had been meticulously cared for. The suspect explained that he had decided to grow narcotic plants for medical use.
The obtained samples were sent to the police for examination, the results of which confirmed that the seized bushes are plants of the genus Cannabis (hemp). Inquiry of the Ministry of Internal Affairs of Russia for the city of Yalta initiated a criminal case on the grounds of a crime under Part 1 of Art. 231 of the Criminal Code of the Russian Federation (illegal cultivation on a large scale of plants containing narcotic drugs or psychotropic substances or their precursors) , — reported the Ministry of Internal Affairs for the Republic of Crimea.
The home-grown "nakoagronomist" faces a punishment of up to two years in prison.