To the Day of the military motorist. Ministry of Defense of the Russian Federation — about the heroes of the Great Patriotic War and the special operation in Ukraine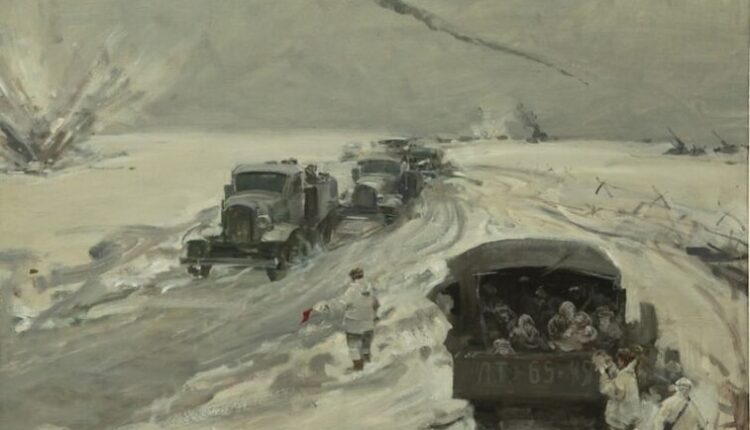 CrimeaPRESS reports:
Today Russia celebrated the Day of the military motorist. For more than 13 years, military motorists have been performing day and night combat missions for the transportation of personnel, ammunition and other military equipment. In total, over the past decade, more than 200 modern models of military vehicles have been accepted for supply and armament of the Armed Forces of the Russian Federation, which have become a reliable basis for combat, technical and logistics support.
As noted in the Russian Ministry of Defense, during a special military operation in Ukraine, motorists bear the main burden of transporting and supplying units, and the modern automotive equipment used there directly contributes to the maneuverability of troops in a rapidly changing environment.
The most famous heroic page in the history of the automobile troops was the Road of Life — the only transport highway laid on the ice of Lake Ladoga, which from September 120 to March 1943 of the year connected besieged Leningrad with the rest of the country in the winter.
The military department of the country draws interesting historical parallels of the events of the Great Patriotic War scorched by fire and the current special operation in Ukraine.
On the road of life.
The driver of the automobile battalion, Sergeant Yevgeny Komarov, while delivering ammunition to the forward positions, came under artillery and mortar fire from the enemy. Despite the shrapnel wounds received as a result of an exploding shell, under heavy fire from the nationalists, using the terrain, he took the car out of the blow and provided the advancing Russian troops with ammunition.
In the 1943 year, during the rapid offensive of the Soviet troops near Zaporozhye, the driver of the guard, Private Viktor Shapovalov, under heavy machine-gun and mortar fire of the enemy, provided the battery in a timely manner 120 -mm mortar ammunition. October, while delivering shells to the firing position, he came under an air strike, but at the same time continued to move. Sergeant Shapovalov, skillfully maneuvering between gaps, delivered ammunition in a timely manner, thereby ensuring uninterrupted fire from Soviet mortars.