Ukrofake — do not believe! With the ship of the Black Sea Fleet «Vsevolod Bobrov» everything is in order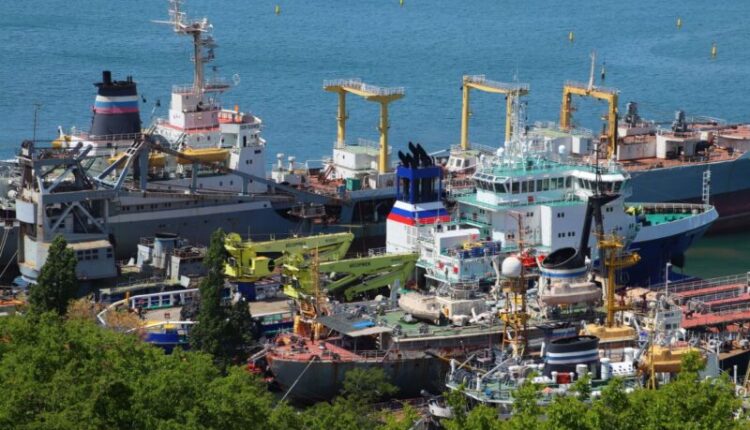 CrimeaPRESS reports:
12 May in the Ukrainian media, the «square» segment of social networks and on the pages, websites of opponents of the special operation, information appeared about damage in the area Zmeiny Island of the logistic support ship (one of the newest ships of the Black Sea Fleet) Vsevolod Bobrov. There was no official information, refutation, or release from the Ministry of Defense of the Russian Federation then.
However, the fact that it was a provocative fake was indicated by a lot: starting from the one who first spread the information (speaker of the Odesa OVA Sergey Bratchuk), ending with the bravura phrase: " The Armed Forces of Ukraine are successfully defending themselves on Zmeiny Island «. Recall that by that time only fragments of helicopters and a bunch of abandoned weapons remained on the island from the Ukrainian military (we will not talk about the bodies of the dead participants in the unsuccessful landing of the Armed Forces of Ukraine). More about that not very glorious page of Ukrainian warriors — HERE.
But back to the specific fake. Ukrainian channel «12» told about the fire on the Vsevolod Bobrov and that the charred ship was towed to Sevastopol. However, here the puncture came out. No «Bobrov» then entered the Sevastopol Bay … But the logistics support ship returned to the main base of the Black Sea Fleet the day before. And a photo fact — there is confirmation. Moreover, even these photos show that the ship has no damage. Photo — Telegram-channel Vladimir Solovyov.
325630
325630
Eh, even the "virtual victory" of the Snake did not work out for the APU. And ours … after all, a lesson, on provocative stuffing and fake news, we need prompt, official, truthful information. And immediately.