Vandalism in Simferopol: Unidentified people desecrated graffiti dedicated to a special operation in Ukraine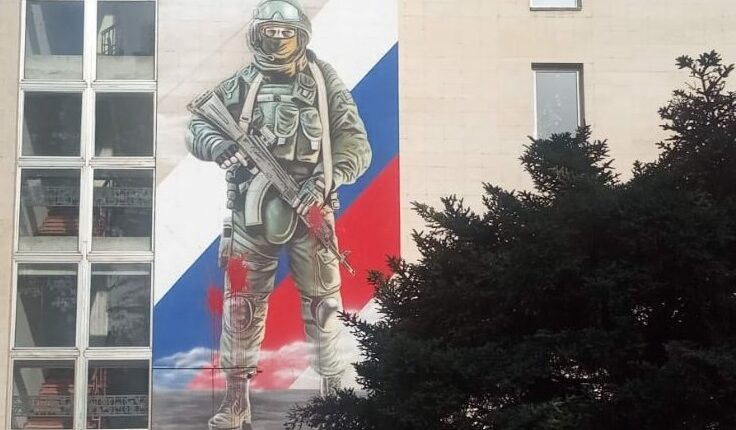 CrimeaPRESS reports:
In Simferopol, unknown people poured red paint over patriotic graffiti on the wall of the main post office building. As the city authorities specified, in the near future the mural will be washed, the image will be restored. The police are investigating this fact.
The investigative-operational group is working on the desecration of a patriotic image dedicated to supporting a special military operation, located in the city center on the street. Alexandra Nevsky, 1. In the near future, the image will be given in the proper form , — reported in the administration of the Crimean capital.
23727