Victory parades will be held in 10 cities of the South of Russia. Including in Sevastopol, Kerch and Simferopol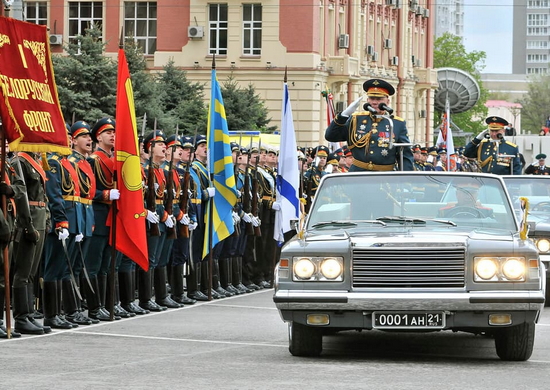 CrimeaPRESS reports:
In 10 the cities of deployment of the troops of the Southern Military District (SMD) on the territory of the Southern and North Caucasian Federal Districts, solemn parades dedicated to 77 — anniversary of the Great Victory.
Parades will be held on May 9 in the Hero cities of Volgograd, Novorossiysk, Sevastopol, Kerch, as well as in Rostov-on-Don, Vladikavkaz, Stavropol, Kaspiysk, Simferopol and Novocherkassk.
About 12 thousand people from among the military personnel of the Southern Military District and representatives of other departments will take part in the military parades, more than 77 units of modern weapons, military equipment and aviation, as well as historical equipment of the Great Patriotic War 1941-1945 years , reports press service of the Southern Military District.
Solemn events in honor of Victory Day will be organized in more than 80 cities and towns where formations, military units and units of the Southern Military District are deployed. Preparations for the Victory parades have already begun.