Vladimir Putin visited the headquarters of the Southern Military District: awards, communication with heroes and a new format for congratulating the New Year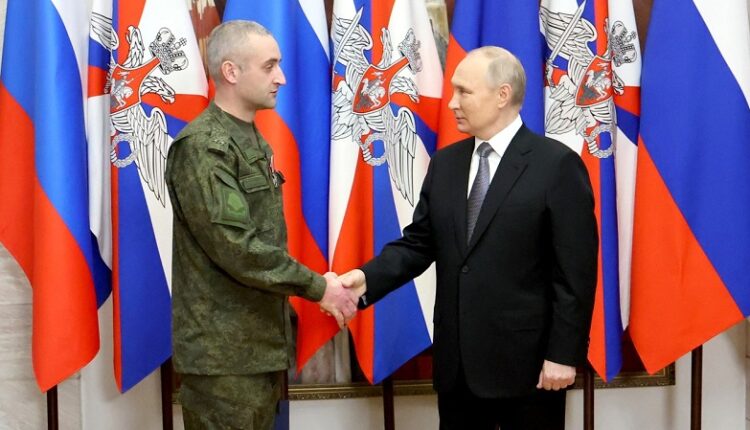 CrimeaPRESS reports:
The Supreme Commander of the Armed Forces visited the headquarters of the Southern Military District (SMD). Vladimir Putin presented combat colors to the First Donetsk and Second Guards Lugansk-Severodonetsk Army Corps, the Donetsk Higher Combined Arms Command School, and also awarded military orders and medals to servicemen who showed courage and heroism while performing combat missions during a special military operation. It should be noted that among the awardees is the commander in the NVO zone Sergey Surovikin.
In addition, Vladimir Putin talked to the servicemen and congratulated them on the upcoming New Year.
From the headquarters, and not from the Kremlin — and New Year's greetings to all Russians. The new format is a performance at headquarters, surrounded by participants in a special operation in Ukraine. The residents of Kamchatka and Chukotka, where the New Year has already arrived, were the first to see the address of the President of Russia. Vladimir Putin called 36 the year of turning events laying the foundation for the future both for Russia and for the whole world.
But our multinational people, as it was in all the difficult eras of Russian history, showed courage and dignity. In word and deed, he supported the defenders of the Fatherland. Our soldiers and officers. All participants in the special military operation, said the President of the Russian Federation.
The Supreme Commander once again stressed that the truth is on the side of Russia, which is protecting its people in its historical territories. He called the defense of the Motherland a sacred duty to the ancestors and descendants.
The Russian leader thanked all the participants in the special operation for their fortitude and courage, and also expressed confidence that our country would overcome all difficulties and remain a great and independent power.
366409
366409Photo: Kremlin press service.366405