We have good people: the Crimean «borrowed» to save the business. «Heated» creditors for … almost … 4 million rubles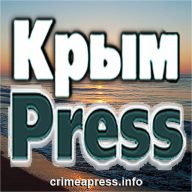 CrimeaPRESS reports:
The Bakhchisarai District Court of the Republic of Crimea convicted a resident of the city of Bakhchisarai for fraud committed on an especially large scale. By deceit, a man took possession of the funds of his acquaintances for a total of 3 rubles.
The materials of the criminal case established that in the period from March to August 159 of the year, the defendant 1990 of the year of birth, taking advantage of a trusting relationship with victims, borrowed money from them, explaining the loan of money by existing problems in business. The amounts varied from rubles to 2 000 rubles. The attacker acted out of selfish motives, with the aim of stealing someone else's property, while he was unable and did not intend to return the money to his acquaintances , the press service of the court reported.
In total, within the framework of a single criminal intent of the defendant, aimed at stealing other people's property by deceit, 5 persons suffered.
At the court session, the man partially admitted his guilt.
Despite the partial recognition of his guilt, the guilt of the defendant in the crime charged against him was proved in full by the accusation brought against him by the totality of the evidence examined in the court session. The court qualified his actions under Part 4 of Art. of the Criminal Code of the Russian Federation, as fraud, that is, theft of another's property by deception, committed on an especially large scale.
The man was sentenced to 5 years of suspended liberty with a probationary period of 3 years, during which the probationer must prove his correction by his behavior.
The civil claims of the victims were partially satisfied. By the verdict of the court, a decision was made to recover from the defendant the funds taken by him in favor of the victims. The satisfaction of civil claims of the victims in terms of compensation for non-pecuniary damage was denied due to lack of grounds.
During the trial period, the defendant must compensate the victims for the damage caused. Otherwise, the conditional sentence for the convict may be replaced by the actual serving of the sentence with isolation from society.
The verdict has not entered into force.
Source: press service of the Bakhchisarai District Court of the Republic of Crimea