What facilities are being built at the Simferopol airport and in the villages of the Simferopol region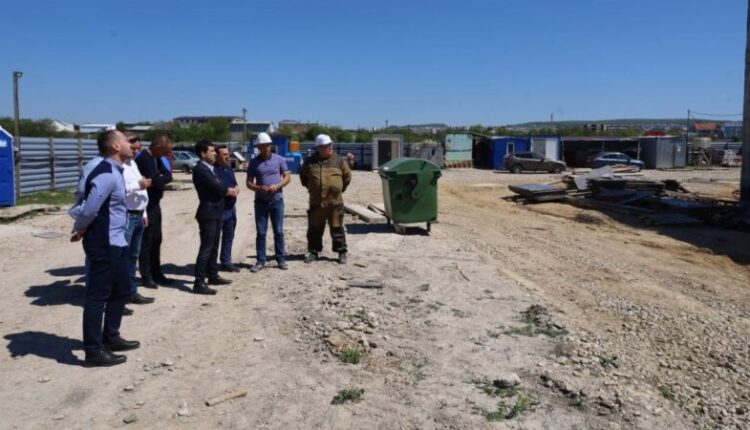 CrimeaPRESS reports:
At the international airport «Simferopol» construction work continues at several facilities. This was announced by Chairman of the Council of Ministers of the Republic of Crimea Yuri Gotsanyuk.
The construction of the emergency and rescue center is ongoing. It will house rescue equipment and specialists. All the necessary work is being carried out inside the building, a facade has been made outside, windows have been installed. The construction of a complex of treatment facilities is also being completed. The work has already been done at 40%. Commissioning of this facility will soon take place, — said Yuriy Gotsanyuk.
According to the Prime Minister of Crimea, the construction of sports and recreation complexes continues in the Simferopol region. Construction is underway in the village of Perovo and the village of Dobroe.
Inspected the progress of work at the facility in Perovo. Part of the building has already been built, construction is underway , — said the head of the Republican Council of Ministers.
Also, the Chairman of the Government of the Republic of Crimea visited the microdistrict of Zavodskoye village of Perovo, Simferopol region, where three kindergartens are currently being built.
Some of the buildings have already been erected, work continues. Discussed with the contractor the need for heat and water supply to kindergartens, as well as electricity. It is also necessary to solve the situation with laying roads to kindergartens , — said Yuriy Gotsanyuk.
93591675
93591675Photos and materials: press service of the Prime Minister of the Republic of Crimea.38061766