What is STENOBOT? The creation of robotics is not only a matter of scientific minds, but also "geniuses themselves"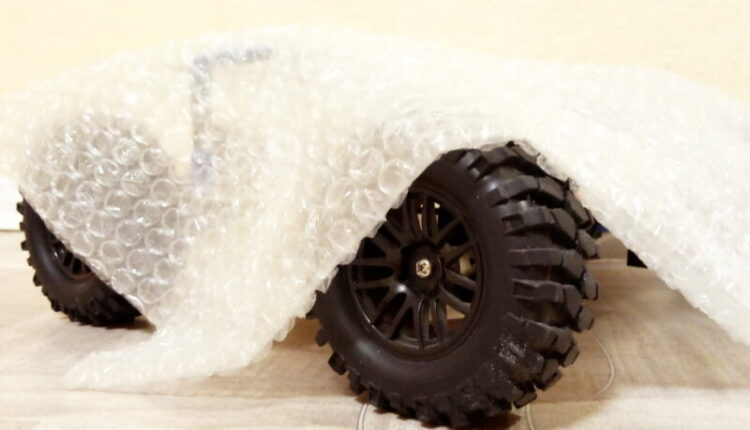 CrimeaPRESS reports:
Thirty years ago, the word «robots» evoked emotions in most of us that were «incompatible» with real life. In the cinema — yes! And in the next room — what are you doing! Of course, in certain areas of human life, they were already actively in the service. But not in a way that applies to everyone. Meanwhile, of course, even then there were people who predicted a glorious future for robotics. They insisted that very little time would pass and humanity would "bet" on iron helpers in all areas of its life. And here is the result: robots now surround us at every turn. And often it is they who "inject" themselves, and not a person — remember the famous song? They oversee our security, build houses, work in difficult conditions, protecting the lives of the military, in particular, they fly into space, serve us in various departments, deliver parcels, etc. And there are more and more such «comrades». Moreover, their creation is no longer a privileged affair, accessible only to scientific minds in secret laboratories. Almost everyone who is passionate about this topic can create their own robot today. Example? STENOBOT! This is a unique project: a four-wheeled robot capable of climbing walls — http://stenobot.robotechmarket.ru/.
By the way, there is an opinion that in the near future it is in "home" laboratories, on the very knee of home-grown geniuses and with the light hand of enthusiastic innovators who see the world from a different angle, that gadgets will appear, thanks to which the development of mankind in technical terms will cool to gain momentum.
How so? Elementary simple: components and accessories — from the smallest details to the «brains» for «electronics» — are freely available. So, for example, on the portal «Robotechmarket» in the assortment of "spare parts" for robotics there are more than 550 positions. Modules, sensors, boards, displays, batteries, drivers… Everything that can be useful in the process of creating a personal robot. And tools for working on such projects, by the way, can also be found on this platform. As well as training kits and textbooks!
Is there anything else to invent? !
Do you think so? All "bicycles" have been invented, iron dogs with the intellect of a miracle chess player have been created! But not like this… In the last few months alone, dozens of inventions of robotics have seen the light of day, designed to make a day easier for a person. And every month there is something new. Which, by the way, is a very high pace. Indeed, for example, in order to program an ordinary robot to solve such an elementary (for a human) task as opening a door, it takes at least four months.
In what cases of everyday robots, according to both experts and users, robots are simply irreplaceable? In fact, according to polls, every six out of ten people would prefer to leave «in the hands» of such helpers most of the household chores. However, this is already happening. Washing machines, coffee makers, dishwashers, etc. It's also robotics. And once she, too, was a «crazy invention», born on the occasion of an inquisitive inventor.
What branches of human life, according to experts, must be robotized to the maximum? The list is quite large, but among the main ones:
medicine related to » thin» technologies in the implementation of complex operations;
industry. That part of it, where the human factor can play a cruel joke, and the robot can be programmed to perform the task as clearly as possible;
in areas related to the salvation of people;
and, of course, where human efforts — both temporary and physical — justify themselves little. Food deliveries, which were put into operation by one of the well-known services in Moscow back in 2020 year, "miracles" are just from this series.
But not the benefit of a single «here and now»!
The field of robotics also has a unique feature: many ingenious inventions were born completely by accident. Or according to the principle «I wanted to create one thing, but it turned out another.» But it is this moment, as the knowledgeable inventors themselves say, that attracts many to robotics. As well as the fact that the case is very addictive. So, by the way, from attempt to attempt to do better, STENOBOT was born — http://stenobot.robotechmarket.ru/video.php.
332996 After developing a conventional wheeled robot on arduino, I got the idea to make a robot that can ride on walls. After a long time of experiments, reflections and failures, a certain solution has come , says the author of the project. — To hold the robot, the suction force between the wall plane and the robot itself is used.
2020
And you know what? For some reason, we are sure that in the very near future the stenobot will take its place in the ranks of robotics that will change our lives for the better.
And it all started with just a few details and one simple but captivating idea …