Yuri Gotsanyuk inspected the improvement of the territories of Kerch and the operation of the crossing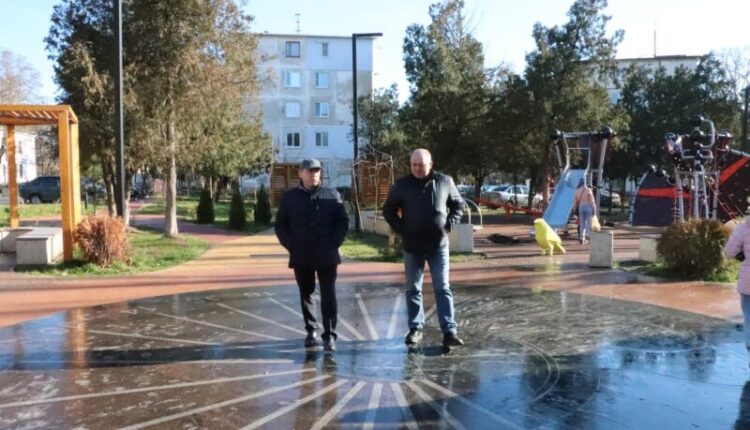 CrimeaPRESS reports:
Chairman of the Council of Ministers of the Republic of Crimea Yuri Gotsanyuk, together with the head of the administration of Kerch Svyatoslav Brusakov, examined the progress in the improvement of public and courtyard areas of the Hero City.
All the necessary work is being carried out by public utilities and the road service of the city. More than a hundred people are working on preparing the soil and landscaping the city. Also, public utilities are doing a lot of work on cleaning roadsides, cutting off dead wood, sanitary cleaning and cleaning of urban areas , — said Yuriy Gotsanyuk.
The Prime Minister of Crimea also inspected the operation of the ferry.
The work of the crossing is established in the regular mode, there are practically no trucks. Employees of the SUE RK «Crimean Sea Ports» ensure the functioning of the ferry crossing. In the event that truck drivers are forced to linger due to bad weather, water and hot food are provided at the accumulation sites, there are dry closets , — said the head of the Republican Council of Ministers.
According to the chairman of the Crimean government, priority is given to the supply of goods.
First of all, these are medicines and food. The delivery of fuels and lubricants to the territory of the republic was ensured in full, Yuriy Gotsanyuk stressed.
366670
366670Photo: Y.Gotsanyuk's VKontakte page.366666