Agricultural fairs in Simferopol: more than 45 tons of fruits and vegetables sold over the past weekend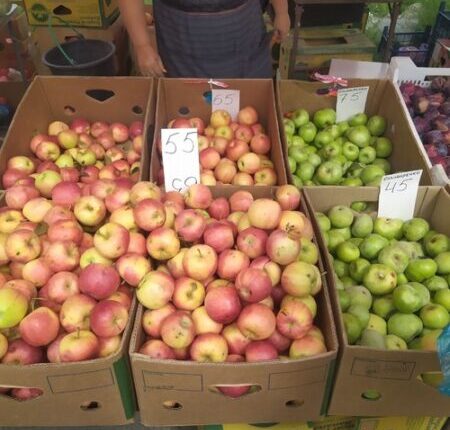 CrimeaPRESS reports:
Traditional weekend fairs organized by the municipal enterprise «Metrograd» continue to work in Simferopol.
Every weekend at weekend fairs, Crimean agricultural producers sell their products. All products undergo mandatory testing for the requirements of applicable standards, and strict quality control of the products sold is also carried out. Over the past weekend, Crimean agricultural producers sold more than 45 tons of products, including meat, fish, vegetables. Seasonal fruits and berries are also popular," said Oleg Simonov, head of the Department of Trade and Consumer Services of the Simferopol Administration.
Everyone will be able to buy fresh, organic products at prices below market prices this coming weekend at the following addresses: Aeroflotskaya Street, Mate Zalki, Energetikov, 2 (GRES), Geroev Stalingrada 8, Zalesskaya, 63, Balaklava, 644.
According to the information of the Ministry of Industrial Policy of the Republic of Crimea, since the beginning of the year, , 5 thousand fair events, almost 01 thousand tons of agricultural products.
347340