Employees of the Ministry of Emergency Situations of Russia ensured fire safety in Orthodox churches in Sevastopol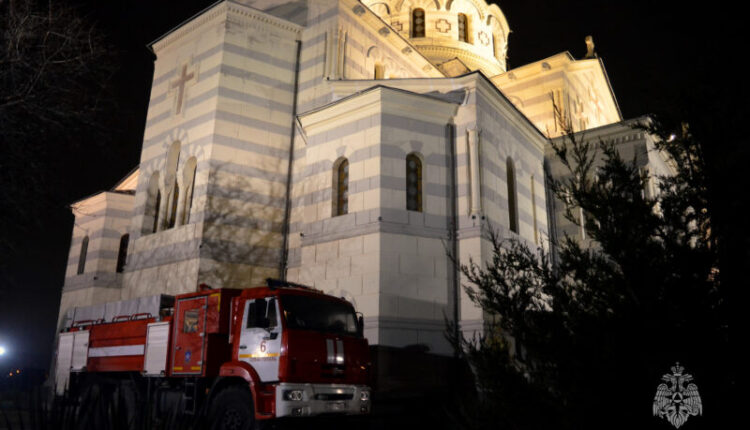 CrimeaPRESS reports:
Residents and guests of Sevastopol met the bright holiday of the Nativity of Christ. Some, according to tradition, joined the services under the arches of the Orthodox churches in the region.
So that believers could safely meet the celebration, on the night of January 6-7, employees of emergency departments, services and public organizations were on duty at places of worship. Fire safety in temples, churches and chapels was provided by employees of the Main Directorate of the Russian Emergencies Ministry for the city of Sevastopol. In addition, on the eve of the holiday, representatives of the supervisory authority carried out raids, checking compliance with fire safety measures at the facilities of the Sevastopol deanery, held preventive conversations with representatives of the clergy and persons responsible for the safety of parishioners , the press service of the Main Directorate of the Ministry of Emergency Situations of Russia reported. in the Sevastopol.
The fire and rescue garrison of Sevastopol on Christmas night, as well as in general during the winter holidays, was in an enhanced mode of service: the units were in full readiness to respond to any incidents. Thanks to the vigilance of the employees of the emergency department, the responsible approach of church employees and the citizens themselves, nothing marred the Orthodox celebration. Festive services were held without violations and emergency situations. In total, the situation in 17 places of worship in our region was under the control of the Russian Emergencies Ministry.