In the department of urology of the Sevastopol hospital No. 9, operations are performed using new equipment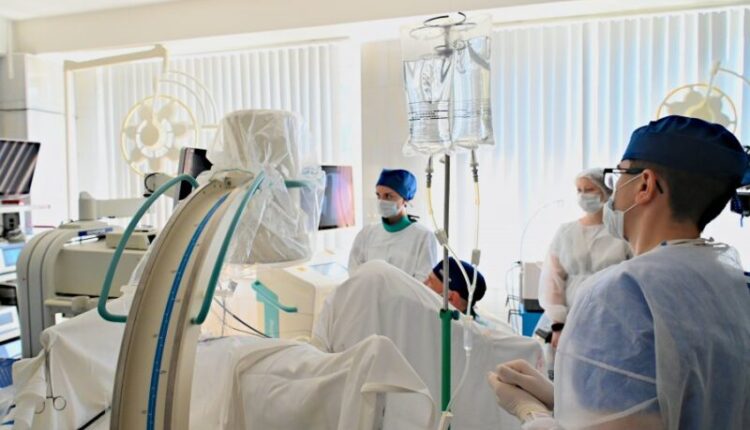 CrimeaPRESS reports:
The Department of Urology of the Sevastopol Hospital No. 9 is equipped with modern devices for the diagnosis and treatment of urolithiasis, including the only advanced lithotripter in the region. This ultra-precise system allows you to completely crush multiple, large and ultra-dense stones in any part of the ureter and kidney. The specialists have already performed about 10 surgical interventions using the new equipment.
Today we showed the «shock-pulse» system. The peculiarity of this device lies in the two-component application: continuous ultrasonic energy of high frequency and variable supply of shock wave energy. This is a kind of gold standard for the treatment of nephrolithiasis surgically. The use of this device significantly reduces the time of surgical intervention, respectively, the operational burden on the patient is minimal. This allows him to recover faster , — said Igor Arbuzov, head of the urology department of the city hospital No. 9.
Such operations are one of the most high-tech and minimally invasive methods of treating urolithiasis. Endoscopic visual control allows you to crush the stone in any part of the urinary tract and completely remove the fragments of the stone to the outside. Fragments are aspirated using vacuum, which reduces the time for finding and capturing stones with forceps and a basket.
The single lumen probe quickly crushes all types of stones, allowing continuous stone removal. This method provides speed and non-traumaticity , — Igor Arbuzov specified.
The device is also equipped with an x-ray C-arm, so that during lithotripsy, you can monitor the condition of the stones. X-ray has a minimum radiation dose, the image is displayed on the screen instantly and allows you to evaluate the effectiveness of the manipulation.
Surgeons provide such high-tech care every day with a minimum risk of complications within the framework of compulsory health insurance.
Recall that the national project «Healthcare» is being implemented in Sevastopol, within the framework of which hospitals and clinics are equipped with modern equipment, online services for doctors and patients, and introduce innovative medical technologies.
338297Photos and materials: press service of the government of Sevastopol.