More than a hundred sections of sidewalks and intra-quarter roads will be repaired by the end of the year in Sevastopol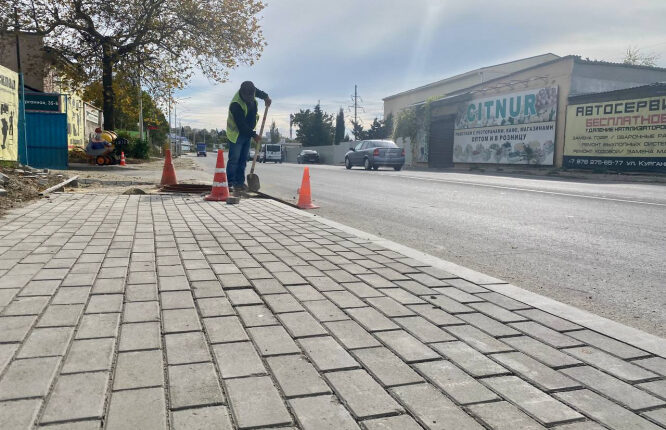 CrimeaPRESS reports:
By the end of the year, more than 16 sections of intra-quarter roads and the pedestrian network will be repaired in Sevastopol. This was announced by the director of the Department of urban economy Yevgeny Gorlov. He noted that, on behalf of the governor, complex work is being carried out in urban areas — where landscaping is being carried out, roads and inter-quarter driveways are also being repaired.
At the moment, repair work has already been completed at 42 objects. Among them are Pobedy Avenue, 12, Kolomiytsa, , General Khryukin Street, 8, 8A, 8B, , 12, 16, 16A, 12 — it was a difficult site, residents also applied for it. Last year, a site was opened here and the work was not completed. Now all the comments have been eliminated, all the work has been completed in full. We have maximum contact with the heads of municipalities and with people during the course of work. According to General Ostryakov, 106, for example, we synchronized the yard area with our new square, the residents also addressed this issue , — Evgeny Gorlov emphasized.
One of the examples of integrated landscaping is a plot in the area of ​​​​the house at General Ostryakova Ave., 216. Sidewalks and quarterly driveways have been repaired at the site, outdoor lighting has been installed, and it is planned to install a children's complex, trash cans and benches. As a result, the landscaped area will cover the area around six apartment buildings.
In addition, the landscaping of the territory began on the site of General Ostryakova Ave., 12 — st. Marshal Biryuzov, 19. City services promise to have time to complete the work before the end of the year.