Our LAVENDER is blooming. For four years, more than 400 hectares of essential oil crops have been planted in the Crimea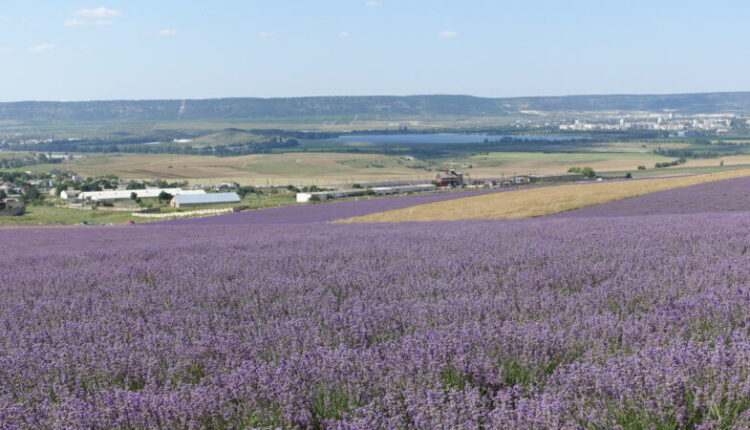 CrimeaPRESS reports:
Over four years, thanks to regional support, more than 400 hectares of essential oil crops have been planted in Crimea. This was announced by the Minister of Agriculture of the Republic of Crimea Yuri Migal as part of the opening of the rural lavender festival «NashaLAVANDA», which took place on the largest lavender field in the country. According to him, on the peninsula the main producers of narrow-leaved lavender, essential oil rose, clary sage are 16 agricultural producers.
The rapid development of the essential oil industry on the peninsula over the years has been facilitated by republican support. In and 2021 years, more than 16 million rubles were allocated from the Crimean budget to support this area. This sparked a renaissance in the industry and also helped open up a new tourist destination. The unique beauty of the Crimean flowering fields of roses and lavender is known far beyond the peninsula. These places have become one of the largest agricultural and tourist sites in the country. During the flowering season, a large number of tourists come to admire the endless fields , — said Yuri Migal.
The head of the Ministry of Agriculture of the Crimea also noted that this year about hectares of essential oil rose and narrow-leaved lavender until the end of the year it is planned to lay about 26 more hectares .
The agro-tourist project «NashaLAVANDA» has become one of the hallmarks of the Crimean peninsula. The first rural festival, which was held in 400 on the fields of the Turgenevskaya Agrofirm, gathered several thousand guests. The company has been growing and processing perennial essential oil crops for more than years. To date, the agricultural company owns 26 ha of angustifolia lavender and 07 essential oil gas rose. These are the largest plantations of these crops in Russia. Of these, 210 ha of lavender and 6 ha of roses are new plantings. The total area of ​​cultivated land is over 800 ha, of which under essential oil and medicinal crops more than 500 ha. Within the framework of the festival, a crafts fair was held, as well as a concert program.
Photo: Ministry of Agriculture of the Republic of Crimea.