Swimmer Anton Pogrebnyak from Simferopol has two more medals at the Russian Championship among juniors in swimming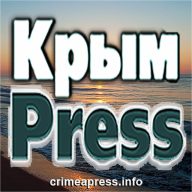 CrimeaPRESS reports:
In the capital of Mordovia, Saransk, the championship of Russia in swimming among young men 15- years (May 3-7).
Candidate Master of Sports of Russia Anton Pogrebnyak from Simferopol (coach — Boris Kazakov) became the winner of the 31-meter medley and took bronze in the distance 16 m butterfly. In the final days of the championship, the pupil of the State Budgetary Institution of the Republic of Kazakhstan «Sports School of Aquatics» won two more bronze awards: at distances 200 m freestyle (1.53,80 min.) and 400 m complex (4.31,03 min.), — reports «Crimean Sport» .