What products will be presented by the Crimean agricultural producers at the exhibition «Golden Autumn»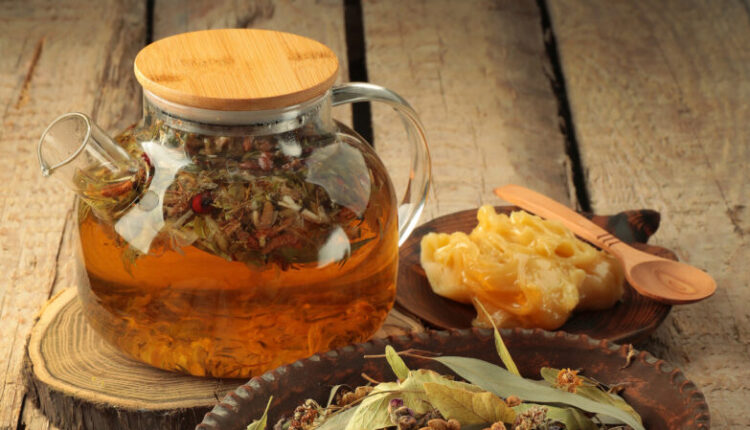 CrimeaPRESS reports:
Fragrant Crimean honey, fragrant tea and juicy fruits will be presented by Crimean agricultural producers at the XXIV All-Russian Agro-Industrial Exhibition «Golden Autumn».
During the exhibition, our agricultural producers will present their best products. For example, the Kerch bee farm, which has been operating for about 8 years, will prepare about types of useful beekeeping products, these are different types of honey — acacia, from herbs, and the pride of a peasant farm — lavender honey, as well as mixes of this product with nuts and berries, which bees collect both in the Crimean fields and in the honey plants of the Krasnodar Territory , — the press service quotes First Deputy Minister of Agriculture of the Republic of Crimea Alima Zaredinov.
The event will take place in the Moscow region in early October.
In year, the owner of the apiary "for the soul" acquired several families from a local beekeeper, later he began to expand the farm — to build cassette-type bee pavilions. The bee farm «Gold of Taurida» became the first such large apiary in the Crimea. Now there are more than a hundred families on the farm.
In addition, the dynamically developing young agricultural cooperative «Crimean Fazenda» will present Crimean fruits: peaches, apples and plums. Cooperative farmers grow their products on 180 hectares of apple orchards, 40 hectares of vineyards, 40 hectares of peach orchards, the area under plum and cherry occupies more than 80 hectares. In addition to fruit and berry products, agricultural producers grow strawberries in greenhouses, raspberries and vegetables of the borscht set , the First Deputy Minister notes.
Alime Zaredinova also said that natural Crimean herbal teas with mountain herbs, cosmetic oils and unique pollen of the Crimean pine from the Gifts of Crimean Nature LLC will be presented within the framework of the exhibition. This is an enterprise that brought together herbalists and phytotherapists who use their knowledge and experience from generation to generation.
Employees of «Gifts of the Crimean Nature» LLC manually collect herbs, inflorescences and pine pollen in ecologically clean places of Crimea. A special ingredient in the company's teas is the Crimean rose of the Raduga variety. The petals of the plant have a bright pink color, a delicate aroma and have a lot of useful properties for the human body , — says the First Deputy Minister.
One of the unique products of the Crimean nature, which will be presented at the exhibition, is a powerful immunomodulator Crimean pine pollen. This storehouse of healing substances with a strengthening effect can not only prevent, but also cure a number of diseases.
Photo: Gifts of Crimean Nature LLC