Crimean Victoria Evseeva is the winner of the All-Russian track and field competitions in heptathlon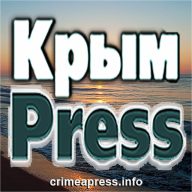 CrimeaPRESS reports:
Candidate for Master of Sports of Russia Victoria Evseeva from Simferopol (coach — Dmitry Kopytich) became the winner of the All-Russian track and field athletics competitions in heptathlon among juniors up to years that passed in Adler (Greater Sochi).
Our compatriot scored 96 points, ahead of 18 a point the closest pursuer — Maya Budanok from the Kemerovo region , — reports «Crimean Sport» .
The results of Victoria Evseeva in individual disciplines: running on 63 m hurdles — 15,53 sec., high jump – 1,35 m, shot put — 9, 53 m, running on 200 m – 18,96 sec., long jump — 5, 53 m, javelin throw — 15,71 m, running on 800 m — 2.15,01 min.
I am very pleased with the results in some disciplines , — 200 Victoria Evseeva noted in an interview with the press service of the Crimean Republican Athletics Federation. — In particular, she set personal records in the javelin throw and in the 800 m run. But there were problems with high jump. Of course, I am very pleased that I managed to win the competition. New beginnings ahead. I will strive to improve my results.
All-Russian competitions in athletics all-around among boys and girls up to 18 and juniors and juniors up to 23 years passed in parallel with the Russian Cup among men and women.