In Crimea, they announce the holding of the Total Test «Accessible Environment», timed to coincide with the International Day of Persons with Disabilities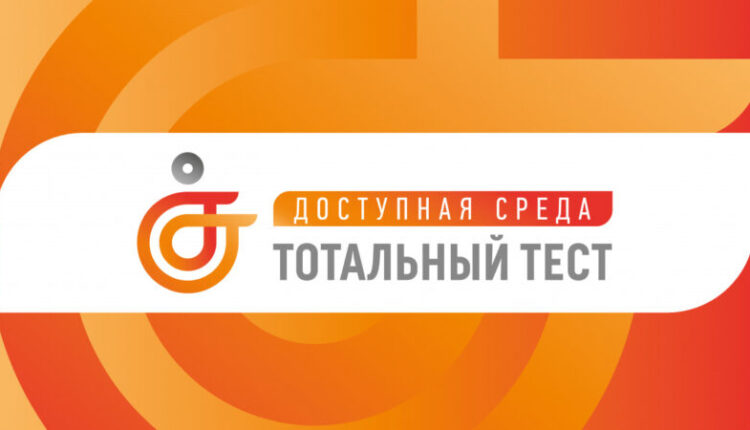 CrimeaPRESS reports:
In order to attract public attention to the issue of creating a barrier-free environment and an inclusive space for citizens with disabilities, on December 2 2022 the All-Russian campaign in the field of inclusion starts — the Total Test «Accessible Environment».
The campaign is held within the framework of events dedicated to the International Day of the Disabled, the All-Russian People's Movement «People's Front «For Russia» and the National Association of Participants in the Market of Assistive Technologies «AURA-Tech». Executive authorities and local governments, organizations subordinate to them in the field of social protection, health care, culture, sports, youth policy, public transport, construction, housing and communal services, science and education, consumer market enterprises, social activists are invited to participate in the action. and volunteers, students, as well as everyone , — the press service of the Ministry of Culture of the Republic of Crimea notes.
The official opening of the action will take place at : 00 Moscow time, within the framework of which a public discussion of issues and training with the participation of leading experts. The speakers of the «Accessible Environment» test will be well-known statesmen, public opinion leaders, cultural and art figures.
You can take part in testing from 2 to 10 December in an online format. Registration on the event website via the link: www.total-test.ru.
Testing includes questions on several thematic blocks: creating an accessible environment; ethics of communication with people with disabilities; rules for providing situational assistance.
Based on the results, a rating will be formed according to the level of involvement of the constituent entities of the Russian Federation in measures to create conditions for the accessibility of social infrastructure for people with disabilities, knowledge on issues of inclusion and organization of an accessible environment in Russian regions.
source: press service of the Ministry of Culture of the Republic of Crimea