In Simferopol, the first solemn departure from the Crimea of ​​recruits of the autumn conscription took place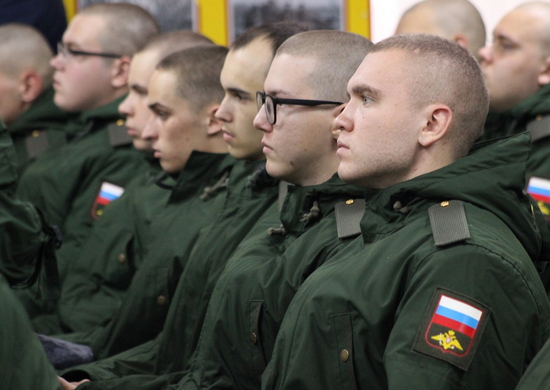 CrimeaPRESS reports:
The first ceremonial dispatch of recruits of the autumn conscription 2022 from the Republic of Crimea to the training centers of the Russian Ministry of Defense took place at the Republican Military Commissariat in Simferopol.
According to the press service of the Southern Military District, the Crimean conscripts will be trained in military specialties for the railway troops and air defense troops in training centers located in the Moscow region. In total, more than 60 people went to duty stations.
Acting Military Commissar of the Republic of Crimea Colonel Yevgeny Kutuzov, Minister of Information Policy and Communications of the Republic of Crimea Vladimir Tregub, representative of the State Council of Crimea Yefim Fix, representatives of religious organizations and veterans of military service delivered parting words.