In the Crimea, the construction of feldsher-obstetric stations and medical outpatient clinics is underway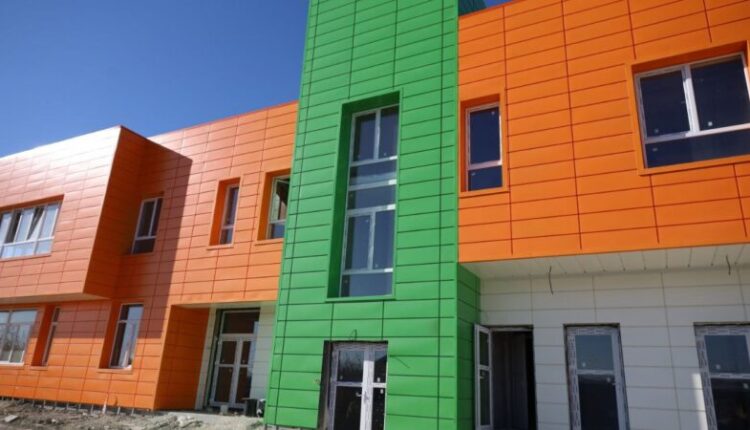 CrimeaPRESS reports:
Yury Gotsanyuk, chairman of the Council of Ministers of the Republic of Crimea, is checking the progress of the construction of feldsher-obstetric stations and medical outpatient clinics of the republic.
The main thing is that there are enough workers and equipment at the facility, and the construction is completed in accordance with the passport of the facility. Examined the progress of the overhaul of the building of the outpatient clinic in the village of Chistenkoye, Simferopol region. The overhaul is carried out according to the national project. The object is almost completed, work is underway inside the building. Instructed that the construction of the building be completed by 13 November of this year , — the press service of Yuri Gotsanyuk quotes.
According to the Prime Minister of Crimea, in the village of Tryokhprudnoye, Simferopol District, the construction of a kindergarten for 180 local
The kindergarten building itself has been built, work is underway inside the kindergarten. Electrical networks have already been laid, there are windows, water supply is being prepared. Landscaping will be carried out next to the kindergarten, — Yuriy Gotsanyuk notes.
Also, the Chairman of the Government of Crimea examined the progress of major repairs in two more medical institutions of the Simferopol region.
In the village of Molodyozhnoye, a major overhaul of the feldsher-obstetric station is underway. The facade of the building is new. The main work is going on inside the building. The number of workers will be increased to complete the building overhaul by 14 November. In the village of Pervomaiskoye, Simferopol District, a building is also being overhauled. Today, insulation is being installed, work will be carried out on electricity, water supply, landscaping , — said Yuri Gotsanyuk.
source: Press Service of the Chairman of the Council of Ministers of the Republic of Crimea