«Lada Granta» in the ranks: the car fleet of Crimean hospitals is replenished within the framework of the national project «Healthcare»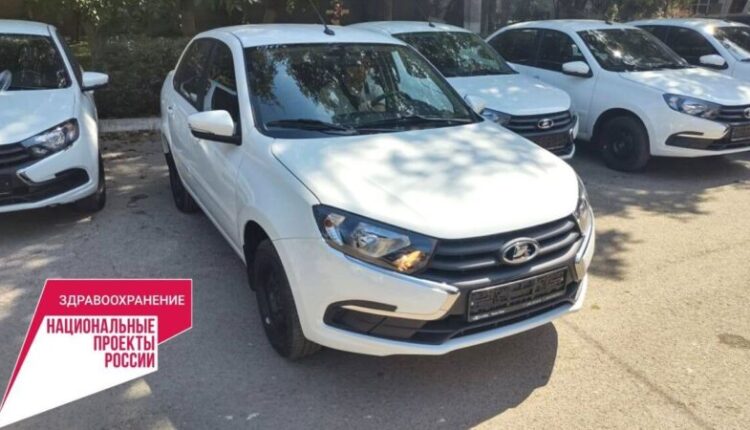 KrymPRESS informs:
As part of the implementation of the regional project «Modernization of primary health care in the Russian Federation», the delivery of units of transport in 19 medical organizations of the Republic of Crimea providing primary health care. New cars «Lada Granta» were distributed to district hospitals, taking into account the state of their fleets and needs. Dzhankoy Central District Hospital. City Children's Clinical Hospital», GBUZ RK «Simferopol Clinical Hospital», GBUZ RK «Simferopol Polyclinic No. 2», GBUZ RK «Sovetskaya District Hospital», GBUZ RK «Starokrymskaya District Hospital named after Academician N. M. Amosov», GBUZRK «Sudak City hospital».
2 units of vehicles entered the GBUZ RK «Alushta Central City Hospital», GBUZRK «Kerch City Hospital No. 3», GBUZ RK «Krasnogvardeyskaya Central District Hospital», GBUZ RK «Razdolnenskaya District Hospital» and GBUZ RK «Central city ​​hospital of the city of Krasnoperekopsk.
To improve the quality of medical care, 3 cars were sent to the Lenin Central District Hospital, the Saki District Hospital and GBUZ RK «Feodosiya Medical Center» Republic of Crimea.
district clinical hospital.
Health workers use transport for the delivery of patients to medical organizations, medical workers to the place of residence of patients, as well as for the transportation of biological materials for research, the delivery of medicines to residents of remote areas and other needs of primary healthcare organizations. Work to improve the primary link within the framework of the national project «Healthcare» continues. Primary health care is the backbone of the entire health care delivery system. Polyclinics and outpatient clinics are being built and repaired in the region, modern FAPs are being installed, hospitals are being equipped with new equipment. The main goal is affordable and effective medical care for every Crimean. And the new cars will make the medical care of the primary care of the Crimean healthcare even more accessible, and the work will be more comfortable , the press service of the Main Directorate for the Implementation of National Projects (regional project office) notes
Recall that the national project «Healthcare» is aimed at improving the provision of medical care, including the prevention of diseases and the formation of a healthy lifestyle.
To do this, new facilities are being created in the region that provide primary health care, and qualified personnel are attracted to them. Old facilities are being overhauled to provide comfortable conditions for patients to stay in medical organizations. Outdated equipment is being replaced to improve the availability and quality of care.
348290Source: Main Department for the Implementation of National Projects (Regional Project Office)1663579968420
690