On the beaches of Sevastopol, employees of the Ministry of Emergency Situations communicate with vacationers. Accident prevention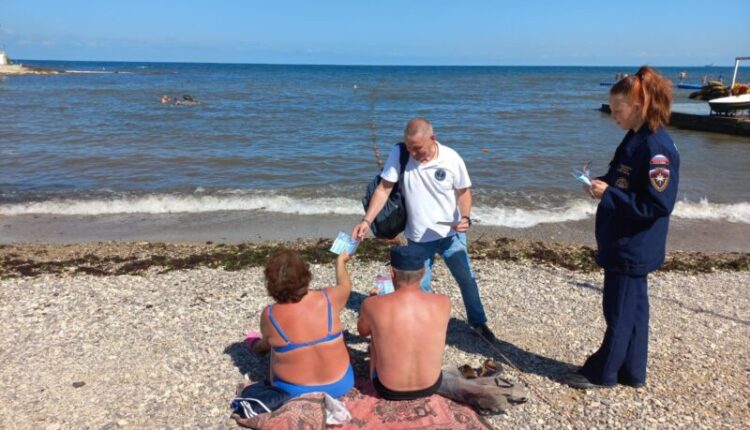 CrimeaPRESS reports:
Since the beginning 600 of the year, 9 incidents on water bodies have been registered in the city of Sevastopol. Rescuers managed to prevent the death of 4 citizens, 6 people, unfortunately, died. All accidents occurred in places where swimming is prohibited — there is no safe rest near the water.
As part of the preventive raid, employees of the State Inspectorate for Small Boats of the EMERCOM of Russia, together with representatives of the regional branches of the All-Russian Society for Water Rescue and the All-Russian Student Rescue Corps, visited both equipped swimming areas and the so-called «wild» beaches of the region. Rescuers and volunteers reminded residents and guests of Sevastopol about safety measures on the water, special attention was paid to the aspect of visiting exclusively declared beaches, where lifeguards are on duty and there is everything necessary to provide immediate, and most importantly, timely assistance property , — noted in press service of the Main Directorate of the Ministry of Emergency Situations of Russia in Sevastopol.
For clarity, leaflets with information content were handed over to vacationers.