Sunday to good use. Yalta has become an active participant in the II stage of the charity run «We are for running»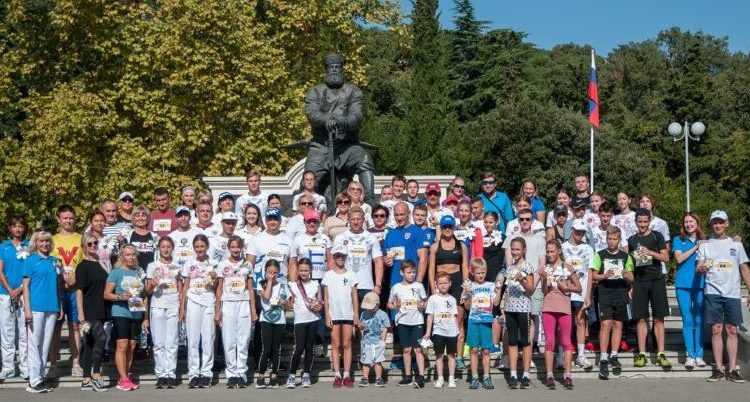 CrimeaPRESS reports:
September in Livadia, the II stage of the charity run «We Are For Beg» was held as part of Charity event «White Flower». According to the organizers, everyone who participated in the charity run made a contribution to help the affected Yalta families left homeless due to the fire. More than a hundred active residents of the municipality of the city district of Yalta registered to participate in the sports and charity event.
Helping your neighbor is a good deed for each of us. We saw with our own eyes that together we can do a lot and all the goals we set are achieved! — emphasize the event in the organizing committee.
The charity run "We Are For Running" simultaneously started off-line at — these municipalities of the Republic of Crimea.
Recall that on the initiative of the Interregional Public Organization «RUSSIAN UNITY» in Crimea since 531 the Republican Day of Charity and Mercy has been held «White Flower», which is part of the all-Russian movement, reviving the tradition of raising funds for the needy and suffering, established in Russia more than years ago by Tsar Nicholas II. And it is no coincidence that the beautiful park of the Livadia Palace-Museum, the imperial estate of the Romanov family, known for its charity and mercy, was chosen as the place for the race.
photo: Stasa Pan 348259