Thanks to the bailiffs of Kerch, non-pecuniary damage in the amount of 300,000 rubles was compensated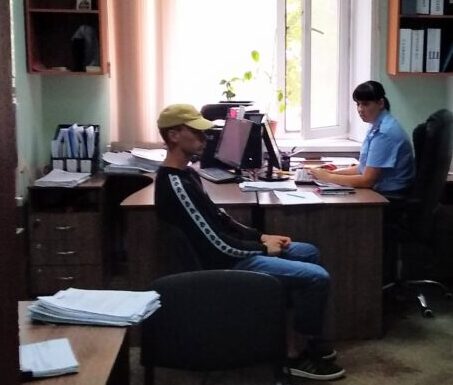 KrymPRESS informs:
Enforcement proceedings against citizen D., who had to compensate the victim for moral damages for the total amount of 300 thousand rubles.
court decisions. However, the debtor decided in every possible way to evade paying the debt, namely, he did not officially find a job, he did not appear on the agenda. Also, the debtor did not have any property on which it was possible to foreclose. However, the debtor could not escape responsibility, thanks to the enforcement measures taken by the bailiff. Deciding to go abroad on business, citizen D. faced a ban on leaving the country issued by a bailiff. Realizing that there was no escape from responsibility, the debtor repaid the debt for enforcement proceedings and appeared at the bailiffs' office with a receipt for payment of the debt , the press service of the department notes.
Having checked the receipt of funds to the account of the branch and transferred them to the claimant, the enforcement proceedings were completed actual performance. The court decision has been executed.
Dear Crimeans, be responsible, pay your existing debts in a timely manner!
You can find out about the possible existence of a debt at the bailiff's office at the place of residence, on the official website of the bailiff service in the «Data Bank of Enforcement Proceedings» section, as well as using the «FSSP» mobile application. This application allows not only to receive information about the presence of debts in enforcement proceedings, but also to subscribe to receive this information. By subscribing, you will receive notifications of a new debt or changes in an existing one.
Source: UFSSP press service Russia in the Republic of Crimea