The Crimean national team has three medals of the SFD championship in freestyle wrestling among juniors under 21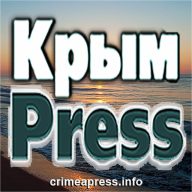 CrimeaPRESS reports:
The Crimean team won three medals at the championship of the Southern Federal District in freestyle wrestling among juniors held in Leninavan, Rostov Region, up to year.
Our wrestlers have gold, silver and bronze medals. Jamal Margushev became the winner of the championship in the weight category up to 74 kg. In weight up to 65 kg «silver» was taken by Kantemir Kafoev, up to 70 kg «bronze» — Tamerlan Fanziev. All the guys are from Simferopol, they train under the guidance of Ignat Grek and Edem Muratov , — reports «Crimean Sport» .
Jamal Margushev and Kantemir Kafoev won tickets to the junior (up to year) championship of Russia, which 23-28 March will be held in Kaspiysk (Dagestan).