Vera Markaryan and Alexander Murygin from Crimea are the winners of the All-Russian throwing competitions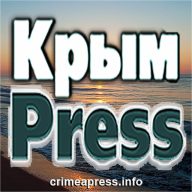 CrimeaPRESS reports:
In Sochi, the All-Russian competitions in athletics throwing for the prizes of the founder of LLC SK Yunost Alzam Nizamutdinov have ended, reports
Athletes from 232 entered the javelin, discus, hammer and shot put sectors. regions of the country of all age categories — boys and girls up to 02 years, juniors and juniors up to 20 years, juniors and juniors up to 23 years, men and women. In the piggy bank of the Crimean national team there are two gold and one bronze medals , — reported in the press service of the Crimean Republican Athletics Federation .
Honored Master of Sports Vera Markaryan from Yalta (coach — Yaroslav Litvinov), having seized the leadership in the javelin throwing sector at the first attempt, left no chance for her rivals. Vera won with a high result — 32,44 m.
Simferopol master of sports Alexander Murygin (coaches — Irina Agapova, Evgeny Trusov) also climbed to the highest step of the podium. In the second attempt, Alexander sent the spear to the mark 73, 02 m and won a gold medal among juniors up to 02 years with a new personal record.
The third place in the javelin throw among girls up to 18 years was taken by Dana Nazyuta from Yalta (coach — Vera Terentyeva) with a personal record 43, m.
One step away from the podium, master of sports Alena Belyakova (Dzhankoy district, coaches — Alexander Sinitsyn, Yuri Belyakov) finished the competition. Alena took 4th place in the women's discus throw with a score of 32,44 m .
Source: "Crimean Sport"