In Sevastopol, the profits from the New Year's Fair and the «Yolochny Bazaars» were directed to the needs of a special operation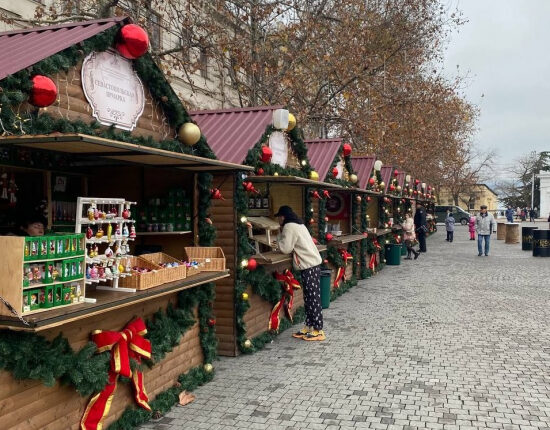 CrimeaPRESS reports:
In Sevastopol from December to January 8, the Fair «Festive» was held. The profits from the fair, as well as the «Christmas markets», were directed to the needs of a special military operation.
Cargoes were formed, about three tons of products were sent to the front. This is 300 kilograms of fruits — apples, oranges, lemons, 300 kilograms of cookies and sweets, 250 packs of tea and coffee, 100 kilograms of sugar, 400 cans of canned meat and fish, 50 packs of instant vermicelli. They also sent 200 pairs of gloves, 600 pairs of insulated socks and much more , — the press service of the Government of Sevastopol quotes the director of the department agriculture and consumer market to Natalia Skoryukova.
20 business entities took part in the fair. Trading places in the form of festively decorated houses were placed on Nakhimov Square and on the observation deck of Nakhimov Avenue. The fair was visited by more than thousand residents and guests of the city. They could purchase traditional New Year decorations, unique items and gingerbread. More than five thousand pancakes with various fillings were baked for visitors, for which 250 liters of dough were kneaded. It was possible to drink pancakes with tea from a large Russian samovar — in total they prepared more than 500 liters of hot drink.