Officially: in Sevastopol, the implementation of the state program last year was the best for the entire existence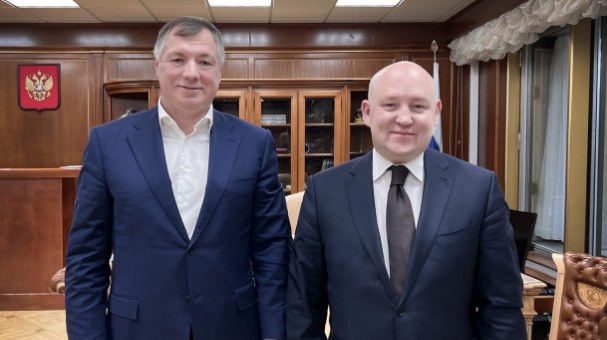 CrimeaPRESS reports:
During a business trip to Moscow, Governor of Sevastopol Mikhail Razvozhaev met with Deputy Prime Minister of the Russian Federation Marat Khusnullin, who is in charge of the region. During the meeting, the parties discussed the implementation of the state program for the development of Crimea and Sevastopol in the 2022 year and plans for the current year.
Program development — 94%, cash expenditure amounted to almost billion rubles. This is 8 billion more than last year, and the highest figure for all the years of development of the program. In the 2022 year we completed the construction of 16 social facilities. More 10 objects we have in a high stage of readiness, all work should be completed in the first quarter of this year , — the press service of the Government of Sevastopol quotes the governor of the city.
Recall that also last year, major repairs were completed at 9 facilities in 6 schools, 16 healthcare facilities. The pre-fabricated buildings of the children's polyclinic in Balaklava, the new building of the Blood Center, the building for the placement of tomographs in hospital No. 9 and hospital No. 1 and MRI in hospital No. 5 were erected. In addition, the parties discussed working issues on the Yuzhny WWTP, BSMP and other key facilities.