A Crimean citizen suspected of preparing for a terrorist attack in the Meganom shopping center was taken into custody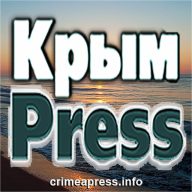 CrimeaPRESS reports:
The Kyiv District Court of Simferopol chose a measure of restraint in the form of detention for a period of up to 26 June of the current year in relation to a Crimean citizen suspected of preparing for a terrorist act and illegally acquiring and storage of explosive devices — hhere are the details of the state of emergency .
Petition of an authorized official of the investigative department of the Federal Security Service of Russia for the Republic of Crimea and the city of Sevastopol on the choice of a preventive measure against a citizen of the Russian Federation suspected of committing crimes under Part 1 of Article 30 and part 1 of article 205 (preparation for a terrorist act) and part 1 of article 222.1 (illegal acquisition , transfer, sale, storage, transportation, transfer or carrying of explosives or explosive devices) of the Criminal Code of the Russian Federation, considered by the court in a closed court session , the press service of the court reported.
According to investigators, the detained Crimean, who holds views on the inadmissibility of conducting a special military operation on the territory of Ukraine, illegally acquired and stored an explosive device to commit a terrorist act. The territory of the Meganom shopping and entertainment complex in Simferopol was chosen as the site of the planned terrorist attack.
The decision of the court to choose such a preventive measure was based on the reasonableness of the suspicion, taking into account the gravity of the crime and the possibility of imposing a sentence of imprisonment for a long period.
The suspect was handed a copy of the court decision, which within three days the decision on the choice of a preventive measure can be appealed to the Supreme Court of the Republic of Crimea.