A video of supposedly nighttime air defense operation in Crimea is "accelerated" on the Web. No official confirmation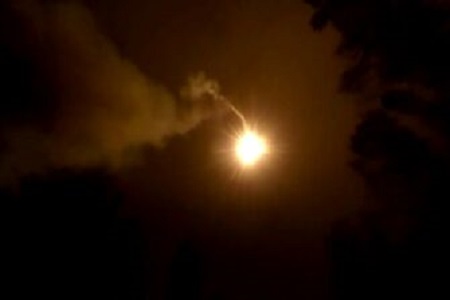 CrimeaPRESS reports:
Video is massively replicated in social networks and in Telegram (for example, HERE or HERE) night operation of the air defense system in the area of ​​a certain settlement (small). It is reported that «fireworks» were recorded near the village of Nizhnegorsky in the Crimea.
Nizhnegorsky, air defense worked out, targets fell into the field. Detonation after shooting down, no damage, — wrote in his 456239067Telegram-channel Crimean social activist Alexander Talipov.

Our air defense forces shot down UAVs stuffed with explosives that fell in the field , notes PE/Crimea.
There is no official information about the night incident, about the drones themselves and other details (even from eyewitnesses) yet.