Acquaintances and the crew of the traffic police were nearby: how a man who was seriously injured was rescued in Sevastopol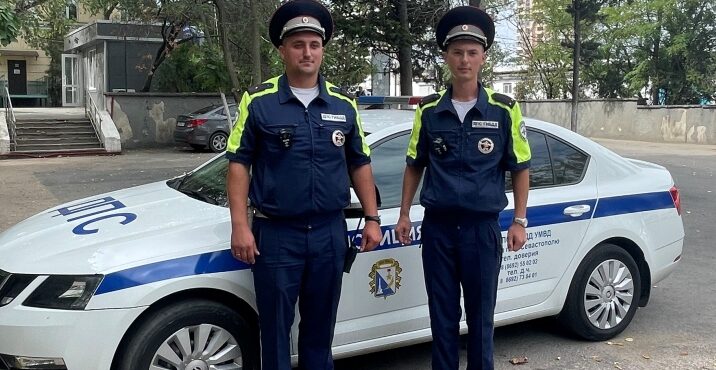 CrimeaPRESS reports:
-year-old man was seriously injured while working with a construction tool — an angle grinder. First aid was provided by his acquaintances, who decided to take the victim to the hospital on their own.
Realizing that traffic on the Yalta-Sevastopol highway is difficult due to ongoing construction work, citizens turned to the traffic police officers who served on this section for help. The crew, consisting of inspectors from a separate traffic police battalion, police lieutenant Vladimir Taran and junior police lieutenant Sergei Zhanko, decided to urgently escort the car carrying the man to the city hospital. Turning on flashing beacons and a sound siren, traffic inspectors promptly escorted the vehicle to a medical facility, where they handed over the victim to doctors , — the details of the story were announced in the press service of the traffic police of the Ministry of Internal Affairs of Russia for the city of Sevastopol.
Thanks to the coordinated actions of the employees of the State traffic inspectorate, the injured citizen received qualified medical assistance in a timely manner. At present, nothing threatens his life and health.
Source: Department of traffic police of the Ministry of Internal Affairs of Russia for the city of Sevastopol