Artillery is the god of war, proven by history. Chronicle of victories from the Ministry of Defense of the Russian Federation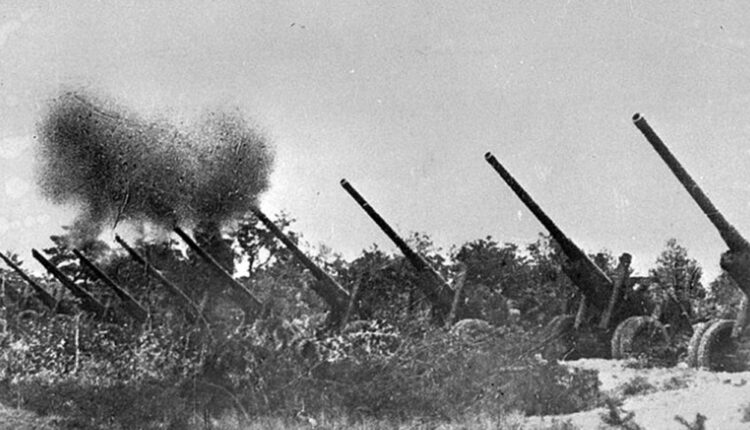 CrimeaPRESS reports:
The Ministry of Defense of the Russian Federation continues to draw historical parallels between the events and human fates of the Great Patriotic War and the special operation in Ukraine. Today is a story about artillery heroes.
Fortitude and courage.
The platoon commander, senior officer of the self-propelled artillery battery, senior lieutenant Valery Zhukov, during the execution of the tasks of the special military operation, conducted reconnaissance of the area. Having found places of accumulation of military equipment and manpower of the enemy, he called on them artillery fire. This blow contributed to the successful advance of the Russian troops. On the way back, Valery Zhukov's group came under fire from Ukrainian nationalists. In this battle, he was wounded, but he was able to break through and then independently go to the main forces.
In the 1945 year, in the battles for Berlin, the battery commander, Senior Lieutenant Viktor Zadvornov, in order to monitor and adjust the fire, was directly in the infantry combat formations. This allowed him to successfully destroy all enemy firing points that impede the advance of Soviet units. Then, during one of the German counterattacks, he was seriously wounded. However, he did not leave the observation post and continued to correct the fire.