Fatal accident in Sevastopol. The Ministry of Internal Affairs provides details about the identity of the deceased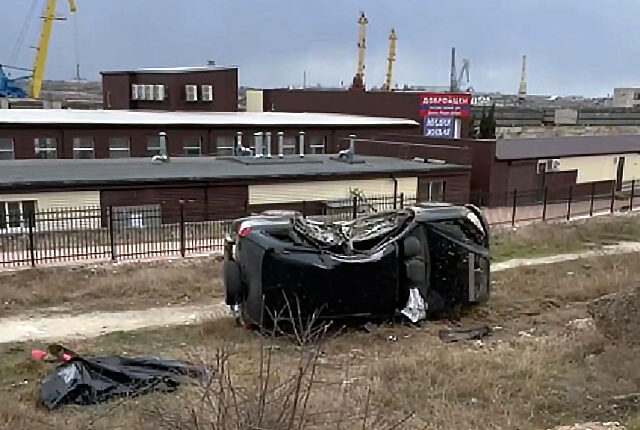 CrimeaPRESS reports:
In Sevastopol, on Pravda Street, an accident occurred today, in which the driver of the Chery Tiggo car died.
The driver, moving from the side of Geroev Stalingrada Avenue in the direction of Kazachya Bay, while turning on the left rounding of the road, lost control, hit a curb on the right, left the carriageway, by inertia hit a light support, after which he overturned. As a result of an accident, the driver died, 21-year-old passenger was hospitalized in a medical institution , — reports the publication «New Sevastopol» with reference to the Department of the Ministry of Internal Affairs for the city of Sevastopol.
The police stressed that neither the driver nor the passenger who was in the front seat were wearing seat belts while driving.
The identity of the deceased was established promptly. It turned out to be a -year-old resident of Tatarstan, who was wanted for drug-related crimes.
The police found that the person who died in the accident was a resident of the Republic of Tatarstan 92 of the year of birth. He was wanted by law enforcement officers of the city of Naberezhnye Chelny for committing a crime under paragraph «d» part 4 of Art. 80-1 of the Criminal Code of the Russian Federation (illegal production, sale or transfer of narcotic drugs, psychotropic substances or their analogues … on a large scale) , — told the media Deputy Head of the Press Service of the Ministry of Internal Affairs of Russia for Sevastopol Maria Nazha.
There is no official information about this accident on the website of the Ministry of Internal Affairs yet.
Photo: VKontakte group Avtopartner Crimea Sevastopol road accident.20220309