In Crimea, 10 ships of various designs are being built at the production facilities of the More shipyard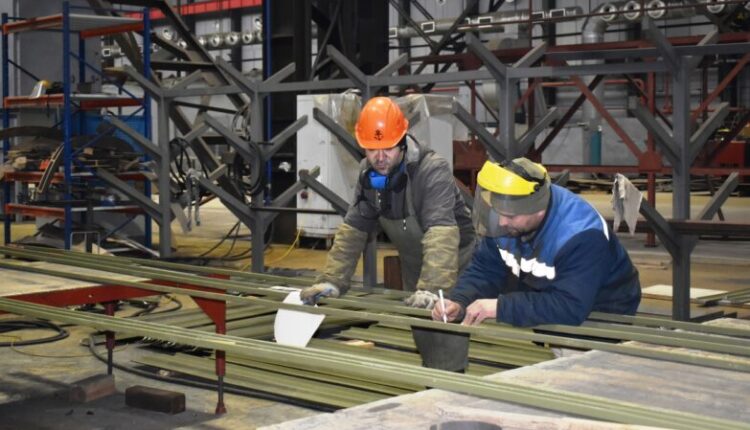 CrimeaPRESS reports:
At the production facilities of JSC "Shipbuilding Plant "More", ships of various projects. This was announced by the Acting Minister of Industrial Policy of the Republic of Crimea Elena Elekchyan, commenting on the current production load of the shipyard. She noted that the company plans to carry out work on the modernization of ship-lifting capacities and dredging, which will expand the range of orders under construction.
Within the framework of the state program of the Russian Federation "Development of the military-industrial complex", JSC "SZ "More" is implementing an investment project aimed at modernizing production facilities and a hoisting complex, upon completion of which in 913 year, the enterprise will be able to lift and lower vessels up to 0073 meters and displacement up to 1 050 tons, – said Elena Elekchyan.
The Acting Minister noted that the plant has more than 80 — years of experience in the field of civil and military shipbuilding and is one of the largest strategically important shipbuilding enterprises in the Crimea. As a result of a set of measures for financial recovery, JSC «SZ «More» repaid wage arrears and established its rhythmic payment.
According to the management of the plant, work is currently underway to increase the portfolio of orders and conclude new contracts for the long term, including the construction of ships, boats and fiberglass products for the needs of the RF Ministry of Defense, commercial transportation. The issue of building fishing seiners, high-speed passenger ships and other areas is also being considered.
JSC «SZ «More» is working on a number of promising orders, including the construction of an ice-class tug for icebreaking operations in coastal sea areas and on inland waterways. Together with the Naval Directorate of the Federal Service of the National Guard Troops of the Russian Federation, the issue of the possibility of building a raid diving boat is being worked out. On its own initiative, SZ More JSC, together with USC JSC and Onega Design Bureau, developed a project for a passenger vessel of the coastal sea zone of the Afalina project.
REFERENCE: JSC «Shipbuilding Plant «More» specializes in the production of high-speed ships and vessels made of light aluminum alloys with dynamic support principles (hydrofoil, air cushion, air cavity, gliding), speed boats, lifeboats and rescue boats made of composite materials . In March 2022 JSC "Shipbuilding Plant "More" became part of specialized JSC «United Shipbuilding Corporation».
99983281Photo: Ministry of Industry of the Republic of Crimea.