In Crimea, a 50-year-old «sofa expert» was charged with insulting the religious feelings of believers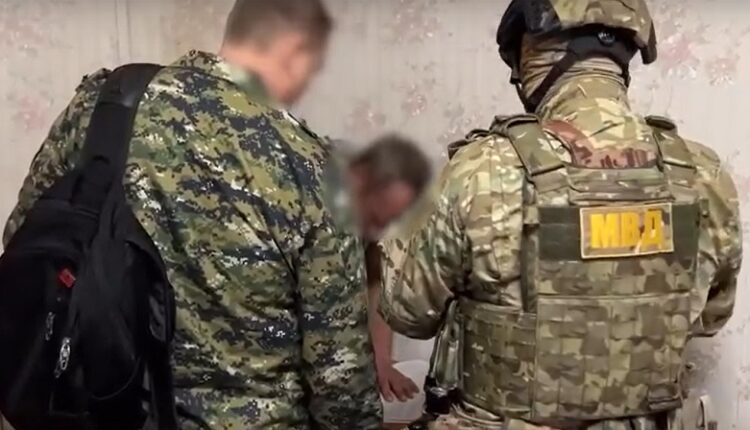 CrimeaPRESS reports:
In Crimea, a criminal case has been initiated and is being investigated against a 50-year-old unemployed resident of Dzhankoy. The investigating authorities charged him with public actions expressing clear disrespect for society and committed in order to insult the religious feelings of believers (part 1 of article 148 of the Criminal Code of the Russian Federation).
The Investigation Department for the city of Dzhankoy found that a local resident published images and expressions offensive to an Orthodox believer on his personal page on a social network in the public domain from his home computer. At the same time, the resident of Dzhankoy was aware of the public danger and the illegal nature of his actions aimed at insulting the religious feelings of Christians, inciting hatred and enmity against them from other citizens, the formation of religious tension, religious prejudice , the Investigative Committee reported. .
The criminal activity of the attacker was detected and suppressed by operational officers of the Center for Combating Extremism of the Ministry of Internal Affairs of Russia for the Republic of Crimea and the Federal Security Service of Russia for the Republic of Crimea and the city of Sevastopol.
By publishing images with inscriptions, the attacker publicly showed his hostile attitude towards Orthodox Christians, using incompatible, from the point of view of Christian tradition, images of real persons and traditional concepts sacred to Christians, enshrined in Christian theology. The identity of the author of the posted materials and his whereabouts were established operatively, after which law enforcement officers detained him at his place of residence. As a result of a search conducted in the apartment of the detainee, prohibited literature and computer equipment were found and seized, which was used to distribute prohibited publications on the Internet , added the Ministry of Internal Affairs of the Republic of Crimea.
Interestingly, in the course of studying the content of the information published by the attacker, law enforcement officers identified publications that contained propaganda and public display of paraphernalia or symbols, the promotion or public display of which is prohibited by federal laws. In accordance with the requirements of the administrative legislation of the Russian Federation, a citizen was brought to administrative responsibility under Art. 20.3 Administrative Code of the Russian Federation.
Currently, investigators are working to establish other facts of the detainee's involvement in illegal activities.
As part of the investigation, a search was conducted at the place of residence of the person involved in the criminal case, and computer equipment was confiscated, which was sent for an appropriate examination. The man fully admitted his guilt in the crime committed, he repented of his deed , — they emphasized in the Investigative Committee.
All the circumstances of the committed crime are currently being established. The investigation of the criminal case is ongoing.